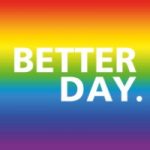 Russisch/Ukrainisch Übersetzer gesucht (m/d/w)
Um Familien, die gezwungen sind, aus ihrer Heimat zu fliehen, zu unterstützen, suchen wir tatkräftige Unterstützung an den Hamburger Bahnhöfen.
Wir suchen Unterstützung für unser "We stand with Ukraine" Projekt in Hamburg
Konditionen:
16€ / Std
Bezahlte Pausen
Einsatzorte:
Hauptbahnhof , Altona , Harburg , Hauptbahnhof Süd, Barmbek, Billstedt
Einsatzzeiten:
Hamburg Barmbek (10:00-18:00 Uhr)
17.05, 19.05.
Hamburg Billstedt (10:00-18:00 Uhr)
15.05., 16.05., 22.05
Hamburg Harburg (10:00-18:00 Uhr)
17.05.
Hamburg Hauptbahnhof (10:00-18:00 Uhr)
12.05+15.05 , 16.05.
Bahnhof Hauptbahnhof Süd (7-15 Uhr)
12.05 ,26.05
Hamburg Altona (10:00-18:00 Uhr)
12.05,24.05
Aufgaben


Du hilfst Fahrkarten für die Weiterfahrt auszuhändigen und gibst Zug-Informationen.
Qualifikation


Voraussetzungen:
Du sprichst Ukrainisch und/oder Russisch sowie Deutsch
Du besitzt einen Gewerbeschein


(Wenn du keinen Gewerbeschein besitzt, übernehmen wir die Kosten zur Erstanmeldung)
Benefits

16€ / Std
Bezahlte Pausen


Wir brauchen jede Hilfe - bewirb Dich Bei uns!
Falls Du nicht kannst, freuen wir uns, wenn du die Anfrage an Freunde und Bekannte weiterleitest!
To apply for this job please visit join.com.