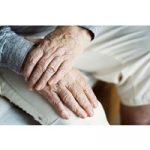 Russian/Ukrainian Interpreter
Reliable, professional interpreter needed to assist care coordinators and case managers do on-site field and home visits with Limited English-Speaking older adults.
Responsibilities
Travel to and from home visits to assist care coordinators. Interpret professionally and accurately. Submit vouchers after appointments within one week.
Qualifications
Interpretation Training-minimum of 40 hours training: Training Certificate to be submitted with application in addition to resume. Bachelor's degree preferred. Demonstrated fluency in English and another language.
To apply for this job please visit LinkedIn.