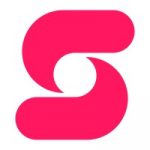 Russian Translator
Skillr connects people to professionals via instant one-on-one video chat on an earn-per-minute basis.
Skillr pros can share their skills anytime and anywhere!
Skillr is looking for individuals who are proficient in Russian and English to provide translation services and language lessons to our users.
How to Earn on Skillr
Skillr pros can charge a per-minute rate and accept tips.
Give away free intro sessions paid by the house.
Take calls, get paid by the minute. Earn up to two dollars per referral, and 5 percent of what they spend in a year.
Register your profile and click "Become a Skillr." Make sure to add an informative bio, and high quality content to your profile to become an approved Skillr, where you could charge up to $10 a minute for incoming sessions. It only takes a few minutes to apply.
Just submit your application and wait for a text/email from us.
To apply for this job please visit LinkedIn.