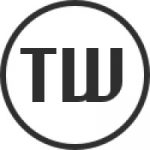 Russian Translator/Interpreter
Dear all,
We are currently lookingforRussian-speakingtranslators/interpreters, ideally withexperience in technicalprojects, to join our team of linguists workingforoneofour clientsattheirsiteinthe Yorkshire area, starting as soon as possible. Any experience working on mining, oil & gas, or other similar technical projects is a plus.
The role will involve a mix of both translating as well as interpreting. Any experience in teaching English as a foreign language to Russian-speaking staff is also a plus. Theshift pattern proposedforthis role is as follows:10 shifts ON followed by 5 days OFF and so on.Depending on the department they'll be assigned to, translators may be required to work night shifts and go down in the shaft.
Accommodation is providedinthearea, as well as 3 meals per day. Transport from/tothesite/hotel is also provided and the rates of pay are very competitive.
If you are interested or know someone who might be, please get in touch with us.
If you have any questions or would like to know more about this project, please get in touch and we'd be more than happy to answer your questions.
Warm regards,
TW Team
hello@translationworks.eu
To apply for this job please visit LinkedIn.