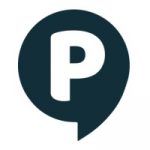 Russian to English Translator Needed – REMOTE
Productive Playhouse is seeking Russian to English translators to participate in a large-scale short-term translation project.
We are looking for translators and interpreters with near-native knowledge of English and solid experience either in consecutive translation or written translation with short turnaround times. The candidates must have solid English grammar skills and must be able to follow a set of given format guidelines to produce the final document.
What We Do:
Productive Playhouse offers extensive language services, including transcription, translation, and audio collection in a wide variety of languages around the world. We have been expanding our client roster and the services we provide and now need to expand staff in many areas. We expect to have a number of different assignments over the coming months, and we hope you'll consider becoming part of our special projects team!
Some details about the work:
This project consists of translating videos from Russian to English with between 6 to 24-hour turn-around times. Start times may vary, including overnight if you are overseas. Since the goal is to restrict particular content on YouTube, videos may contain sensitive content. Employees may opt out from translating/watching at any time.
Benefits:
Paid training
Flexible work hours
Ability to work remotely
Competitive pay - TBD based on your experience
Requirements:
Professional translation and interpretation experience strongly preferred
Solid computer / Internet skills
Solid grammar/orthography and punctuation of the English language. You will be required to take a test
Responsiveness/access to email
Web search skills
Ability to onboard within two weeks
Please submit your resume in response to this ad.
Productive Playhouse is an equal opportunity employer. In accordance with anti-discrimination law, it is the purpose of this policy to effectuate these principles and mandates. Productive Playhouse prohibits discrimination and harassment of any type and affords equal employment opportunities to employees and applicants without regard to race, color, religion, sex, sexual orientation, gender identity or expression, pregnancy, age, national origin, disability status, genetic information, protected veteran status, or any other characteristic protected by law. Productive Playhouse conforms to the spirit as well as to the letter of all applicable laws and regulations.
To apply for this job please visit LinkedIn.