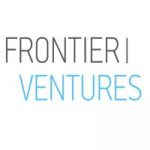 Russian Speaking Virtual Personal Assistant (based in USA or Canada)
The ideal candidate will be responsible for a range of activities which will assist this organization's leadership.
Responsibilities
Coordinate and schedule calendar appointments
Manage all incoming and outgoing communications
Schedule travel
Plan events
Qualifications
Bachelor's degree or equivalent
Ability to handle multiple tasks while staying organized
Tech Savvy; Mac proficient and comfortable with various applications including MS Office, Google Suite, Eventbrite, productivity tools, photo editing tools, etc.
Strong organizational skills
Project management experience
Experience working as PA
Strong writing and communication skills in Russian and English
Attention to detail
Flexible, capable of effectively managing their time
To apply for this job please visit LinkedIn.