Archived (not relevant)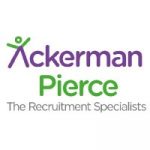 Russian Speaking Researcher
Russian Speaking Researchers Required - Due Diligence - London
We are recruiting for Russian speaking Researchers to conduct extensive Internet, database, and open source research into individuals and companies to provide our clients with an accurate assessment of the status, legitimacy, general background, and overall reputation of the subjects and their business interests.
Yow will be joining a fast paced and growing team with a great working culture; you will receive full training and support. This is an office-based role, working 35 hours a week.
Main Responsibilities;
To ensure all information received is researched, evaluated, analysed, developed and recorded appropriately
Conduct global research to verify available information and identify further information relevant to the task
Carry out effective open source research whilst utilising internal data sources to support the investigative process
Interpret and analyse information gathered from numerous databases and third-party sources
Identify red flags and promptly conduct further research and discover all negative information to assist lines of enquiry
Ensure all information obtained is collated and summarised, with all supporting documents recorded for assessment and review
Liaise with appropriate external agencies, partners and contractors to identify relevant information
Populate relevant information in to templated report
Work with internal teams and independently, whilst contributing positively and constructively to the achievement of business objectives
To Be Successful;
You will demonstrate experience of conducting research using open sources online, be able to produce quality reports and pay close attention to detail, to identify potential risks
Why Choose Ackerman Pierce?
Ackerman Pierce calls upon over 15 years' worth of experience in recruiting directly into the Social Work Sector. We can offer a unique experience within recruitment where you have your own personal consultant, a DBS and Compliance service with a quick and easy registration process. We pride ourselves on a guaranteed weekly payment process.
To discuss this vacancy further or any other opportunities, please contact Seema Choudhury or email in your updated CV to us today.