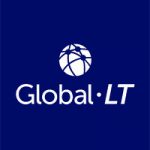 Russian-speaking French teacher in Geneva, Switzerland
Join the Global LT community and help provide language lessons to business professionals and their families worldwide. We are currently looking for Russian-speakingFrench Language Teachersto provide in-person customized lessons to our client inGeneva.


Job Information:


Class number: 156931
Student: 1 adult
Lesson frequency:Twice per week
Availability: Tuesday 11:00-13:00, Thursday or Friday 11:00-13:00
Lesson length: 2 hours
Location: Student would like to have classes at the teacher's premises in Geneva
Current French level: Beginner -Student is learning French from scratch, started as of mid-Jan 2022
Native language: Russian
Student's language needs and goals:Preparing for A1 level; everyday language
Important: Teacher should be able to communicate in Russian
Responsibilities:


Delivering tailored, dynamic, effective, and engaging lessons
Developing curricula based on learners' proficiency level and desired outcomes
Monitoring students' progress and guiding learners toward learning goals
Communicating in an efficient, effective, and professional manner
Qualifications:


Native or near-native written and spoken proficiency in the target language
Certificate or degree in language teaching, education, instructional design, writing, language, linguistics, second-language acquisition, or related field
Minimum of two years of experience
All Global LT instructor positions are freelance positions. If you feel this could interest you, please submit your CV for consideration.