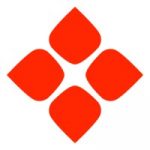 Russian Speaking | Freelancer
Looking for a great way to earn extra cash while you are at home? Join Us Now!
Appen is a global leader in the development of high-quality, human-annotated datasets for machine learning and artificial intelligence. Appen brings 25 years of experience capturing and enriching a wide variety of data types including speech, text, image, and video. With deep expertise in more than 180 languages and access to a global crowd of over 1 million skilled contractors.
We are seeking Russian Speakers in Germany who are looking for an exciting work from home opportunity. Our mission is to deliver the best data solutions and expertise to developers of AI for communication, driven by our passion for innovation and our love of languages.
You will enter information into a database and ensure that your data collection sources are accurate.
Minimum Qualifications:
Fluent spoken and written skills in English
Must be a resident of Germany
No experience is necessary
Work from home with flexible hours
Requirements:
A smartphone device, Android or iOS
Personal computer or laptop
Good and stable internet connection
Join the fun with AI Technology and Earn Extra Income Now!
Apply Now!
What to expect when you register:
Create an Appen Account
Choose Russian (Germany) as your primary language
Complete your profile and project registration
Thank you and we hope to work with you soon!
"Appen has a diverse, inclusive culture that is vital to our mission of helping build better AI. We offer opportunities for individuals of all abilities and backgrounds."