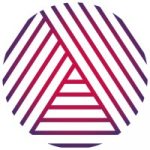 Russian-speaking Customer Service Helpdesk – Canada (Remote)
Alphanumeric is hiring a
Russian-speaking Customer Service Helpdesk
to
work from home
providing level-one technical support in
Russian & English
to clinical clienteles via inbound calls, emails and tickets.
Please apply with your resume in English.

Please be aware we can only hire people already based in Canada with fully legal and valid documentation to work in Canada (PR, Work Permit, or Citizen with valid SIN). If you do not meet the requirements please do not apply.

Conditions

Shifts: Monday to Friday - 1AM to 10AM EST
Employment: Permanent full-time, 100% remote
Salary: 16,50$ hour + health benefits + 2$ extra for night hours between 1am-6am
Fully remote and stable position
Full training provided and dozens of E-Learning courses available
No mandatory need for a college/university degree

Mandatory Requirements

Fluent in Russian and English
Based in Canada with fully legal and valid documentation to work in Canada (Citizen or PR or Work Permit + Valid SIN).
Experience in Customer Service, IT Support, Technical Support or related fields would be appreciated.

Position Summary

Provide Service Desk support to external customers and users
Receive, document and track all incoming customer/user calls for immediate remedy and closure
Utilize computer and database information to update incident status
Serve as the single point of contact (SPOC) for incidents, including owning the call through closure

Essential Functions And Responsibilities

Provide service desk support to contracted clients
Use defined procedures for responding to customer calls
Collect information from caller and document data elements in the designated tool
Maintain records of all calls from customers using designated Service Management tool
Provide detailed documentation of all steps involved in resolving customer issues
Escalate issues to the appropriate department and personnel
Investigate, examine, troubleshoot and solve hardware and software issues quickly
Maintain a pleasant demeanor and attitude in the day-to-day communication and interface with customers

Alphanumeric recrute un service d'assistance à la clientèle de langue russe pour travailler à domicile et fournir une assistance technique de premier niveau en japonais et en anglais aux clients cliniques par le biais d'appels entrants, d'e-mails et de tickets.
Veuillez noter que nous ne pouvons embaucher que des personnes déjà basées au Canada avec des documents entièrement légaux et valides pour travailler au Canada (RP, permis de travail ou citoyen avec NAS valide). Si vous ne remplissez pas les conditions, veuillez ne pas postuler.
Les Conditions

Quarts de travail: Du lundi au vendredi de 1H à 22H
Contrat : Permanent temps plein, 100% à distance
Salaire : 16,50$ de l'heure + avantages médicaux
Avantages Sociaux
Télé-travail et stable
Formation complète fournie et des dizaines de cours d'apprentissage en ligne disponibles
Pas besoin d'un diplôme collégial / universitaire

Exigences Obligatoires

Parle couramment le russe et l'anglais
Basé au Canada avec une documentation entièrement légale et valide pour travailler au Canada (citoyenneté ou permis de travail ou résident permanent avec NAS valide)
Expérience dans le service à la clientèle, le support informatique, le support technique ou des domaines relatives.

Résumé De La Position

Fournir un support aux clients et utilisateurs externes
Recevoir, documenter et suivre tous les appels entrants des clients/utilisateurs pour une résolution immédiate
Utiliser les informations de l'ordinateur et de la base de données pour mettre à jour l'état de l'incident
Servir de point de contact unique (SPOC) pour les incidents, y compris la propriété de l'appel jusqu'à la fermeture

Fonctions Et Responsabilités Essentielles

Fournir un soutien au centre de services aux clients sous contrat
Utiliser des procédures définies pour répondre aux appels des clients
Recueillir des informations auprès de l'appelant et documenter les éléments de données dans l'outil désigné
Tenir des registres de tous les appels des clients à l'aide de l'outil de gestion des services désigné
Fournir une documentation détaillée de toutes les étapes impliquées dans la résolution des problèmes des clients
Transmettre les problèmes au service et au personnel appropriés
Enquêter, examiner, dépanner et résoudre rapidement les problèmes matériels et logiciels
Maintenir un comportement et une attitude agréables dans la communication quotidienne et l'interface avec les clients