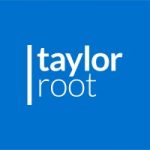 Russian Speaking Business Crime Paralegal
Our client, a Tier 1 specialist law firm, is seeking a skilled, Russian speaking Business Crime Paralegal to join their market leading team.
As a paralegal with our client, you will be involved with working on complex, multi-jursidictional and often high-profile business crime matters.
In this role, you will work closely with leaders in this space, assisting with research, document preparation, and case management. You will be responsible for reviewing legal documents, managing case files, and liaising with clients and other legal professionals.
To be considered for this role, you must have prior experience working in a contentious practice area civil litigation, excellent attention to detail, and strong analytical skills and have done some level of document review.
This is an excellent opportunity for an ambitious paralegal with full working Russian language proficiency to join a Tier 1 practice.
To apply for this job please visit LinkedIn.