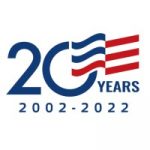 Russian Linguist/Socio-Cultural Analyst with Security Clearance
Company Overview Avantus Federal, recently acquired by QinetiQ US, is a mission-focused data, cyber and space services, and solutions company. As a mid-market powerhouse with an intentional blend of elite talent, infrastructure, and speed to impact, Avantus leads with technical and domain expertise for its Defense, Intelligence, Homeland Security and Federal Civilian customers. Helping to solve some of the toughest national security problems and government missions, Avantus' offerings enable services at scale, including cyber technologies and operations, data and software solutions, digital engineering and integration, intelligence analysis and operations, transformation, and advisory services and more. Position Overview We are searching for Russian Linguists/Socio-Cultural Analyst with Proficiency level of 4 required in speaking, reading, and writing to support our USCYBERCOM customer. Responsibilities
Conducts all-source analytic production of socio-cultural elements within a region, human terrain, and human geography. Analysis includes, but is not limited, to religious, linguistic, ethnic, social, tribal, and occupational domains with respect to geography and resources to characterize the dynamics of groups of people worldwide.
Incorporates expertise sociology, cultural anthropology, demography, psychology, geography, economics, and political science.
Performs as language specialist at the native level providing accurate reading, writing, speaking skills, as well as provide cultural understanding regarding geopolitical, economic and social issues.
Conducts research, HUMINT intelligence collection and analysis.
Provides accurate written gists, translations of transcripts, video and audio sources, from the target language to English and vice versa while preserving the original meaning and intent of the original source.
Devises and advise new methods of target language research and exploitation of information and determine the most effective methods for presenting and disseminating the information.
Possesses expertise in network defense principles and the intricacies of establishing network infrastructure for worldwide connectivity, to include hardware and software. Required Qualifications
Current TS/SCI Clearance with CI poly, or ability to obtain poly prior to start date #AvantusClearedJob * "Native Level" is defined as first/second generation speaking ability to understand current vernacular, colloquialisms, and terminology (Proficiency level of 4 required in speaking, reading, and writing).
The status of applicable COVID-19 vaccination requirements under Executive Order 14042 are subject to change depending on applicable court orders and the course of ongoing litigation. Candidates may be required to show proof of COVID-19 vaccination or have an approved exemption Preferred Qualifications
Current DoD TS/SCI clearance with CI poly Company EEO Statement Avantus Federal is an equal opportunity workplace and a Vietnam Era Veterans Readjustment Assistance Act (VEVRAA) federal contractor. All qualified applicants receive consideration for employment without regard to race, religion, color, age, gender identity, sexual orientation, national origin, ancestry, citizenship status, physical or mental disability, medical condition, pregnancy, marital or veteran status, as protected by applicable law. If you have a disability or special need that requires accommodation, please let us know by requesting an accommodations application. Avantus encourages members of historically underrepresented communities to apply and hires individuals solely based on their qualifications for the role. We strongly commit to embracing diversity and ensuring equal employment opportunities for all.