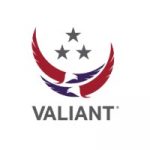 Russian Linguist CAT III
Valiant is seeking skilled Linguists to provide interpretation, translation, and transcription services to support ongoing and new U.S. operations and mission requirements.
This position is contingent upon contract award*

Responsibilities

Conduct consecutive and accurate translation, transcription, and interpretation services of on-going conversations and intelligence collection activities into, from and between the SCRL(s) and English.
Provide accurate idiomatic translations of non-technical material using correct syntax and expression from English to the SCRL(s) or vice versa, as well as the linguist ability to interpret/translate using colloquial and slang words and phrases.
Accurately provide the cultural and ethnic context of translations and interpretations and provide advice to the RA on the cultural and ethnic significance of statements, conversations, situations, documents.
Accurately perform document exploitation (scan, research, and analyze foreign language documents for intelligence information).
Supplement interpretations and translations with information pertinent and specific to professional fields such as medicine, scientific, engineering, legal. Identify and extract information components meeting military information requirement list criteria.
Position Requirements
Must be a U.S. Citizen
Possess a TOP SECRET Security Clearance with access to Sensitive Compartmented Information (TS/SCI).
Linguists shall possess expert knowledge, skill, and ability.
Native proficiency in the SCRL language is preferred for Category III linguist but is not required.
Linguists shall meet at a minimum the criteria of ILR level 3 in both the SCRL and English.
Linguists shall be able to understand the essentials of all speech in a standard dialect and have broad enough vocabulary that he/she rarely has to ask for paraphrasing or explanation.
Linguists shall be able to follow accurately the essentials of conversations between educated native speakers, reasonably make and answer telephone calls, understand radio broadcasts, news stories similar to wire service reports, oral reports, some oral technical reports and public addresses on nontechnical subjects.
Linguists shall be fluent in English.
High quality word-processed output is required.
Comply with local government and base/facility COVID-19 related measures, protocols, practices, and restrictions.
May require linguists work shifts as set forth by the user organization.
CONUS and OCONUS travel may be required.

EEO is The Law - click here for more information


Equal Opportunity Employer Minorities/Women/Protected Veterans/Disabled
Valiant Integrated Services is an equal opportunity/affirmative action employer. All qualified applicants will receive consideration for employment without regard to sex, gender identity, sexual orientation, race, color, religion, national origin, disability, protected veteran status, age, or any other characteristic protected by law.
NOTICE: Valiant Integrated Services NEVER asks job applicants to issue any payment or service fees to Valiant or its recruiters as part of our application process. Before providing any personal information to outside parties, verify that the job you are applying for appears on our Careers site.