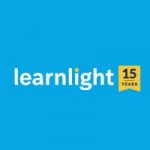 Russian Language Teacher – London, United Kingdom
Position Details


Learnlightis searching for an experienced Russian languageteacherto join our team of dedicated teaching professionals in London, UK.


As a face-to-face RussianteacherwithLearnlight, you will deliver language classes to ourclients from a variety of sectors. Please find further information below about our current teaching opportunity:


Client's location:Bank St, Canary Wharf, London E14 4BG
Preferred start date: As soon as possible
Number of learners: 1 adult
Level of learner(s): B1.3
Duration of course: 39hours
Number of sessions per week: 1sessionof 60 minutes per week
Schedule preferences: Learner is available on Mondays 14:00 - 17:00, Wednesdays 17:00 - 20:00 andFridays 14:00 - 17:00
If you are interested in joining our network of  talented professionals forfuture teaching opportunities, we look forward to receiving your application.


Requirements


Advanced level in the target language
Minimum of 2 years' experience teaching Russian
Preferred Skills


Knowledge of a second language
Interest / experience with e-learning systems
About the company


Learnlight is an EdTech company that believes in putting people first. We take every opportunity to do that with enthusiasm, initiative, and commitment. We find joy and deep satisfaction in delighting our clients, empowering our learners, and helping our team to excel in everything they do.


We came to life in 2007, born from a dream to bridge the gap between the worlds of corporate education and transformative technology. Our vision was to create an exceptional EdTech company for international enterprises, a company that could harness leading-edge technology to optimize instructor-led training (ILT) rather than replace it.


Learnlight is built on the foundations of opportunity, learning and flexibility for all. We are also committed to helping our clients transition to sustainable training, saving an estimated thousands of tons of carbon every year by being a 100 % paperless and fully distributed virtual team.


We've worked with clients from all corners of the globe, obsessively refined and optimized our platform, and built a team of 300+ incredibly talented and passionate people who are at the heart of everything we've achieved.