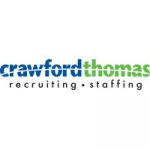 Russian Financial Analyst
Our client is a Russian multinational energy corporation that is one of the largest oil and gas companies in the world. They are involved in various aspects of the energy industry, including exploration, production, refining, marketing, and distribution of petroleum products.

They are actively interviewing for a Remote Financial Analyst who speaks both English and Russian. This individual is responsible for assisting in the preparation of financial statements and schedules, analytical reviews, and generating financial reports as needed.

This person must be fluent in English and Russian and have experience with SAP.

There are no in office requirements, but ideal candidates need to be on the East Coast as they will be reporting to the Senior Financial Manager in Moorestown, NJ.

Salary for this role is between $75-80k with a 10% annual bonus.

Below is more information. If you are interested and qualified, please apply for immediate consideration.

Responsibilities

Prepare monthly management reports, including analysis and reconciliation of various general ledger accounts and fixed asset subsidiary ledger

Analyze and approve accruals related to expenses and rental income, and coordinate billing of real estate tax adjustments

Reconcile station counts and perform daily management reporting

Ensure proper billing of dealer chargeable items and review environmental remediation payments

Perform account finalization and approve monthly journal entries

Complete government financial reports and assist in annual audit of financial statements

Prepare annual financial statements and notes for Retirement and Profit-Sharing Plan.

Requirements

Must be fluent in English and Russian.

Familiarity with SAP or SAP Business 1

Bachelor's degree; or one to two years related experience and/or training

Experience drafting reports, business correspondence, and procedure manuals.

Experience calculating figures and amounts such as discounts, interest, commissions, proportions, percentages, area, circumference, and volume.

Basic algebra and geometry aptitude.

Ability to interpret a variety of instructions furnished in written, oral, diagram, or schedule form.

CPA is a plus.


To apply for this job please visit LinkedIn.