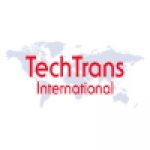 Russian-English Interpreter/Translator (Houston)
Translator / Interpreter
TechTrans International, Inc., provides language services and travel logistics, language training, interpreting, translating, travel coordination and much more. We have offices, staff, and clients all over the world.
We are currently seeking a Translator / Interpreter for our Houston based operations at NASA – JSC in Houston, Texas.
The established hiring process will be adhered to with documentation and compliance to the company's Affirmative Action Plan (AAP) as well as with all current Equal Employment Opportunity (EEO) trends, laws and hiring practices.
Translation / Interpretation Duties And Responsibilities
Interpret real time NASA JSC Mission Control conversations in recorded loops. Communicate on an "as needed" basis with Flight Director and Flight Control Team and report real time data accordingly. Interpret spoken material from ISS Crew to Flight Control teams and conversations between the source and target languages in a professional manner so as to achieve the highest degree of clarity and accuracy in a potentially high-stress, fast paced environment. Translate documents, tapes, and other forms of media such Radiograms and Mission Critical documents from a source language into a target language so as to achieve the highest degree of accuracy and readability. Complete all tasks with 0 errors per contractual requirements.
Interpretation
Interpret a wide range of complex technical material and assignment formats or possess certification on applicable projects. Interpret the spoken message fully and accurately, using appropriate technical terminology. Prepare for assignments by reviewing appropriate reference material and correspondence. Speak audibly and clearly and maintain professionalism and objectivity at all times.
Provide support for technical teleconferences and meetings as required.
Translation
Translate and edit a wide variety of materials of a technical nature using electronic references as appropriate. Call to the attention of Document Control any unknown or doubtful portions of translations.
Work with the Editors on corrections and additions in a professional manner.
Communicate and consult with the Logistics Department for work authorizations, workflow and report any deviations from specified work assignment, including circumstances that affect the outcome of the assignment.
Prepare and report to Translation Department any new and/or important terminology after each assignment.
Accurately record data on time sheets, training and certification documents and all other pertinent records. Complete training flows, record completion of training elements, undergo required medical evaluations to achieve various certifications in accordance with Interpretation Manager's direction.
Communicate and consult with Document Control for work authorizations, workflow, assigned deadlines, and communication with the customer.
Other duties may be assigned to meet business needs.
Required Skills & Experience
Ideal candidates will have a minimum of 3 years of experience as simultaneous interpreters, with verifiable technical interpretation experience. In addition to simultaneous interpreting, candidates must be familiar with conference, meeting and telephone interpretation.
Must be able to interpret and translate at an ILR level 4+ (Advanced Professional Performance Plus) level. Qualified candidates will undergo tests.
Master's Degree preferred from a translation/interpretation language program. Must be able to demonstrate professionalism in a demanding, high stress and fast-paced environment.
Must pass a thorough background investigation.
This position is not eligible for sponsorship now or at any time in the future.
Candidate must require no sponsorship now or at any time in the future.
Placement agencies and outside recruiters need not respond.
Please complete our on-line application at www.tti-corp.com, click on 'Careers.'
We are an Equal Employment Opportunity and an E-Verify Participant. We consider qualified applicants for employment without regard to race, color, religion, sex (including pregnancy and gender identity), national origin, political affiliation, sexual orientation, marital status, disability, genetic information, age, membership in an employee organization, retaliation, parental status, military service, or other non-merit factor.