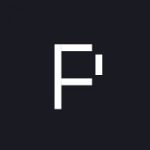 Russian-English Editor
Practicum is an international online educational platform. As one of the biggest EdTech companies in CIS we have branches in USA, Brazil, Mexico, Chile, Ecuador, Israel, Germany, and Indonesia. Being launched in 2019 we have 25,000 active students all over the world and nearly 80% of them landed a job within a few months after graduation.
At Practicum, we believe that everyone has a chance to jumpstart a new career. That's why we produce quality educational content and offer intensive courses in tech, complete with full access to an interactive platform, code reviews, and support from industry practitioners.
What we're looking for
We are looking for an English editor to work on texts for Practicum courses. The ideal candidate enjoys improving translated texts to make them engaging and easy to understand, as well as learning about new technologies and communicating with team members to craft localized texts that provide the best possible experience for our students.
Responsibilities
Edit texts from Russian to English in lessons and interfaces, help pages and tech docs:
- Correct typos, grammar, and punctuation errors;
- Follow glossaries and style guides, investigate new terms and submit updates as necessary;
- Evaluate the quality of translations submitted by team members and freelance translators;
- Perform linguistic testing (review localized interfaces to find errors and ambiguity).
Provide consulting on language-related questions.
Strive to create the best possible products in English.
Verify terminology and word choice.
Improve style and readability.
Check facts and logic.
Qualifications
Fluency in English with excellent knowledge of Russian.
Degree in English or linguistics or experience translating or editing in IT (at least three years).
Experience using CAT tools and interest in learning new tools.
Basic understanding of tags and markup like HTML and XML.
Familiarity with internet and IT terminology.
Benefits
Remote, full or part-time work.
Fixed-term contract.
The opportunity to help hundreds of people accomplish their learning goals.
The opportunity to be a part of the young international professional team.
To apply for this job please visit LinkedIn.