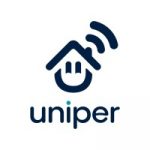 Russian/English Customer Service
Russian/English Bilingual Customer Service
Remote Position/Full Time (32 hours)
Here are 2 videos that will give you a good idea about what Uniper provides andhear directly from our members!
Join Us! What is Uniper?
Uniper Branded: Community Moments
Key factors about the role and some of the main responsibilities you will be taking on if you feel this role is a great fit for you!
This is a totallyremote position. I will be considering applicants who live on the East Coast first, but will also consider Central time zones if the fit is right!
To start, this role is 32 hours a week, Mon-Fri.There is potential for this role to be 40 hours in the future
PTO is accrued and we honor 11 national holidays
The hourly pay is between $25.00 - $28.00
I have attached our current Russian Activity Calendar for reference
Main responsibilities:
Our member base is Older Adults- youmustenjoyworking with older adults
Oversee a group of Uniper members and help them understand the full potential our Platform provides! You will be responsible for "guiding" new members as well as current members to content/features that fit with their Health and Wellness goals. If a member is not utilizing the platform, you will help in implementing interventions and providing updates to relevant staff members.
Lead multiple daily virtual activities! Be ready to beon cameraa lot! This is such a fun way to connect with our members. You can be inventive about what kind of classes you would like to lead.We have tons of ideas and I will also lean on you for your expertise in working with our Russian-speaking members!
Daily/Weekly/Monthly communications with your group of members (classes/phone calls/SMS/Email)
Source video content for our Video Library and Pre-recorded Activities. All our content is sourced from YouTube. Get ready to deep dive into YouTube daily to find great Russian language videos appropriate for older adults.
You will not be alone! You will be working with a small Programs Team. This means there will be a lot of collaboration. While your main focus will be on our Russian-speaking members, you will also have a group of English-speaking members to lead.
Every member of the Program Team will have individual Goals (KPIs) and collective Goals. So working together to make sure our members are excited to use the platform is imperative.
Audit our current Russian language activities and restructure if needed!All ideas are encouraged and welcomed.
Bonus if you have worked with ZenDesk, Mixpanel, Tableau, Zoom Chat, Google Workspace, Canva
This job isextremelyrewarding as you can see with your own eyes, in real-time, how much power connection provides to isolated older adults. I promise you will have days when you leave work KNOWING you had a hugely positive impact on someone's life. But along those lines, it can be challenging for someone (any age) to try something new. You will be the person who encourages our members to give Uniper a go!
Qualifications / Skill Set:
Bilingual (English/Russian)
Ability to thrive in a fast-paced, ever-evolving tech start-up
Previous experience working with older adults
Must be flexible, able to meet deadlines and strong follow up toward project completion
Team player with the ability to work independently
Strong verbal, written, organizational, and outreach skills
Experience leading virtual classes/workshops and speaking to large groups of people (certifications in Fitness Programs or Evidence Based Programs a plus)
Must be culturally sensitive and have a base knowledge of different cultures and traditions
Comfortable talking on the phone with members and clients
Proficient in statistical analysis for gathering quantitative data as well as collecting and analyzing qualitative data
Highly creative with experience in identifying what an older adult wants, and needs, in order to help motivate and encourage Uniper use
Current KPI's:
Total Mins per Active User
3-month retention
Retention in Group Activities
Our Mission
Make it possible for every person in the world to age in the place they call home, for as long as they wish for. Happier. Healthier. Independent.
Our Product & Service
Uniper Care is on a mission to empower older adults to live a healthy, active and social life that is full of interest and meaning – all from the comfort of their home. Providing an end-to-end solution that transforms a TV or mobile device into an interactive companion, Uniper's tech-enabled service combats isolation, reduces loneliness, creates collaborative communities, and promotes a healthy lifestyle. Members can communicate with family and friends via our video-call functionality, participate in live and interactive programming that offers a wide variety of content geared towards older adults. Uniper also offers a vast array of pre-recorded activities in addition to our live activities, so there's always something to do on Uniper!
To apply for this job please visit LinkedIn.