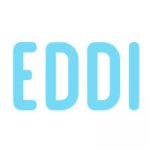 Russian E-Teacher to English Speakers
WHO WE ARE
Eddi is a new startup operating in the area of teaching online. If teaching Russian is your thing and you would like to embark on a new journey in a dynamic, digital ecosystem, we are the perfect fit for you! WHAT YOU WILL DO
Teach the Russian language to English Speakers.
Create social media content (posts, reels, carousels).
Manage and support groups and communities of people learning Spanish for entertainment or business.


REQUIRED SKILLS AND EXPERIENCE
Native or Fluent knowledge of Russian and English languages
Studied to be a teacher at university or work experience as a teacher.
Good knowledge of social media (Instagram, TikTok, Facebook etc.) and their dynamics.
Excellent communication, public speaking and interpersonal skills.
Ability to create content of various formats (posts, reels, carousels, etc.) for social media platforms.
Willingness to use your image on social media and websites.
Basic video editing skills for content production.
Positive, proactive approach and problem-solving attitude.
Possibility to start as soon as possible.


WHAT YOU WILL GET FROM THIS EXPERIENCE
Improvement of online teaching skills.
Working on social media (Instagram, TikTok, Facebook, Pinterest, etc.) and always keeping up with the various trends.
Exposure to a merit-based and results-oriented environment.
Know all the dynamics of social media management.
Acquisition of digital marketing skills.


OUR OFFER AND BENEFITS
Contract: initial fixed-term contract and then the possibility of permanent employment/consultant if goals are met.
Location: Full Remote.
Offer: Competitive salary, fully remote, international environment, significant professional growth opportunity.
Start Time: As soon as possible.


WHY YOU MIGHT *NOT* BE EXCITED ABOUT US
We're a small team, so if you like more established companies, this role isn't for you. You'll help create our company's culture.
We're an early-stage startup. Projects and priorities are likely to shift. You see this as an opportunity, not a problem.
You should be comfortable with navigating uncertainty.
We are a Pro-startup, pro-tech organization. If that's not your thing, this isn't the place for you.


If you got this far down the list, you must be interested. While you may not possess all of the experience and skills we are looking for, passion for the role and a strong motivation go a long way. And…you have a thirst for learning, you are ambitious, and you like working with a team who shares those attributes.
#EDDI