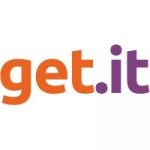 RN/LCSW Care Management Specialist II – Remote | WFH
This is a job posting by Medica Talent Group for the position of Care Management Specialist II, a full-time position with a 100% remote work arrangement, but only for Southern California residents. The salary range for this position is $83,000 to $115,000 per year, depending on qualifications and experience.

The Care Management Specialist II will perform care management functions for a specified caseload across the entire continuum of programmatic levels, including those within the National Committee for Quality Assurance (NCQA) scope or otherwise complex/catastrophic cases. The duties include evaluating information regarding prospective care management members, conducting care management services for the most complex and vulnerable members, collaborating with primary care physicians and other treating professionals, authorizing initiation of care management services, and providing comprehensive education and resources to members about accessing services, national guidelines for care, community resources, and self-management skills and strategies.

The candidate should have an associate's or bachelor's degree in nursing for registered nurses or a master's degree in social work for licensed clinical social workers. They should also have a minimum of three years of recent care management experience with responsibilities of managing complex acute or chronic conditions in collaboration with members and interdisciplinary care professionals. Required skills include current knowledge of clinical standards of care and disease processes, critical thinking skills, excellent customer service skills, and the ability to triage immediate member health and safety risks. The candidate should have a current and unrestricted California license as a Registered Nurse (RN) or Licensed Clinical Social Worker, and a Certified Case Manager (CCM) certification is preferred. The candidate should be able to work as part of a diverse team and gain consensus and resolution of problems. Bilingualism in English, Spanish, Chinese, Armenian, Arabic, Farsi, Khmer, Korean, Russian, Tagalog, or Vietnamese is highly desirable, and the candidate should be able to travel to offsite locations for work.