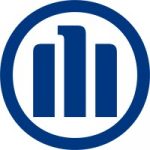 Risk Analyst (m/f/d) at Allianz SE #StandwithUkraine
Job description:
Who are we?
Are you keen on driving innovation? Do you thrive in a culture of diversity, collaboration and trust? Then let's care for tomorrow. At Allianz SE, you can count on having a voice, driving innovation and change and making an impact – for us, yourself and the world.
For more about Allianz SE,click here.


Who will you be joining?
Within Allianz SE, Group Risk (GR) is in charge of managing risks to bolster Allianz's financial strength and supporting value-focused company leadership. The key objectives of GR risk management are:


Promotion of a strong risk management culture supported by a robust risk governance structure;
Consistent application of an integrated risk capital framework across the Group to protect our capital base and to support effective capital management; and
Integration of risk considerations and capital needs into management and decision-making processes through the attribution of risk and allocation of capital to the various segments.
The Life Risk Centre of Competence is the expert team of GR for the risk management and stochastic modelling of Life and Health (L&H) business. It is a dynamic international team of seven, which sets the L&H standards for the Group's risk management and provides support to operating entities where necessary. Each team member is assigned project lead responsibility for certain topics and is expected to become a leading expert for their role within the Group.


How can you make an impact?
Enhancing the Group's stochastic life cashflow framework for risk modelling by validating the underlying assumptions and methodology, e.g. assessing appropriate asset/liability representation or parameterization of the investment strategy for insurance with profit participation.
Leading Group-wide projects for risk/actuarial model changes and development of model code on Risk Agility FM, e.g. implementing more granular liability representation, upgrading Risk Agility FM calculation engine for operational efficiency.
Providing support to operating entities on risk/actuarial modelling topics for their L&H portfolios, e.g. independently reviewing cash flows based on inforce management solutions.
Providing support on L&H risk management topics e.g. updating stress calibrations for longevity trend modelling within Allianz Internal Model, providing input for Group regulatory reporting, enhancing the L&H risk framework for Climate Change Risk, providing risk opinion in the Group Product Approval Committee on L&H transactions.
What are you made of?
5+ years of experience in risk management or actuarial
Actuarial qualification and University degree in mathematics or related disciplines
Proficient coding experience in Risk Agility FM or other actuarial software required
In-depth knowledge of actuarial techniques, in particular stochastic asset and liability modelling
Knowledge of different L&H insurance products, in particular profit participating products
Knowledge of Solvency II risk based supervision
Fluent English is required (written and spoken), German is not necessary
Previous experience in business related functions (e.i. Sales, Operations, Claims, Underwriting, Investment Management, Asset Management, Consulting, Product Development, Finance, Market Management, Digital / Tech etc.) is a plus
Do we have what you need?
Flexible working arrangements (opportunity to work from home few days per week)
Individual and Excellent career development opportunities/plans
Family friendly working environment
Health & well-being offerings
Company pension & health insurance
Multi-national, diverse and inclusive community
Opportunity to make an impact on our sustainability initiatives
Additional Information


Senior Recruiter: Ms. Sabrina Diclemente: +49 89 3800 69518
Please submit your applications only via our online tool.


We support Ukrainian and Russian job-seeking refugees looking for a new job - your applications are welcome.


22933 | Risk Management | Professional | Allianz SE | Full-Time | Permanent