Archived (not relevant)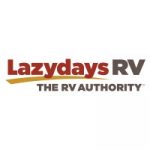 Retail/Warranty Service Advisor
SUMMARY: This position is responsible for communicating repairs with insurance and retail customers and processing repair orders for all service repairs performed.
Essential Job Functions
Meet & Greet daily appointments as needed
Perform detailed write-up of customer's concerns.
Inspect all incoming coaches for existing physical damage, and note as required, with customer's signature.
Have customer sign liability disclosure form on all coaches coming in for service.
Obtain or write necessary estimates of needed repairs.
Handle paperwork in accordance with warranty/retail procedures.
Obtain customer credit card information for all retail repair orders, before work is started.
Maintain communications with Service Manager and customers; keep customers informed on status of repairs.
Perform quality control checks on finished coaches, assuring completion of repairs and cleanliness.
Return all phone messages in a timely manner.
Keep all paperwork and repair orders current.
Go over all completed paperwork personally with customer upon pickup.
Assure customer receives invoiced Repair Order (RO).
Assure that all necessary documents are signed and payment arrangements made, at or before pickup.
Prepare required reports.
Pre-invoice all service repair orders and insure customer's keys and paperwork are delivered to the cashier
Ensure all documentation is provided when required – either by manufacturers or company process
Review, book and pre-invoice all stock unit tickets, delivery repair orders and service repair orders to estimators
Add jobs to open repair orders as needed by advisors, techs and delivery managers.
All service coordinators are cross trained and can fill in when needed – either satellite locations or as sublet coordinators.
Attend all company required meetings and training.
Additional responsibilities as requested or required.
QUALIFICATIONS And EXPERIENCE
Valid Driver's License issued by worked-in state and clean driving record to meet insurance requirements
Professional in appearance and conduct.
Excellent time management skills; ability to multitask and re-prioritize as needed.
Ability to resolve problems with minimal supervision/direction.
Ability to read and comprehend instructions and information.
Trainable in vehicle mechanical/technical operations.
Sales and Quality Assurance experience preferred.
Must have excellent customer service and communication skills, both verbal and written.
Ability to speak, read, write and comprehend English