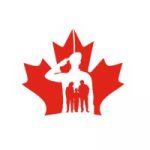 Retail Attendant – Deployment Support
Who We Are
CFMWS. A job with purpose. Our 4000+ person strong organization champions a healthy, fun, creative and active lifestyle for Canadian Armed Forces members, Veterans and their families. Help us deliver a variety of recreation and fitness programs, offer family support, organize charity events and make sure our members access retail, travel and banking discounts and customized financial services. At Canadian Forces Morale and Welfare Services (CFMWS), we love what we do. And we live it too.
THE ROLE
The Retail Attendant plays an important role in enhancing the morale of CAF members, by providing exceptional customer service in a retail setting, to Canada and its partner nations. They provide service by preparing and serving beverages in a retail setting, handling cash and card transactions, and interacting with customers. As the Retail Attendant, they will seek innovative ways to organize store displays, solicit feedback from customers, and stock the retail store shelves as per the directed guidelines. A Retail Attendant also assists with the set-up and take down of functions.
In addition, you play an important role in enhancing the morale of CAF members by planning recreational activities, outings and events. Keeping CAF members energized ensures they are mentally and physically ready to sustain the rigours of operations, and live healthy balanced lives. You will be able to use your creativity in finding innovating ways to help pass leisurely time and will occasionally be able to accompany CAF members for the activity.
For more information: CFMWS Careers | CFMWS
Qualifications Needed
Education, Certifications and Licenses
High school diploma
(OR An acceptable combination of education, training, and/or experience)
Current CPR And Basic First Aid Qualifications
Canadian citizenship
Must have a valid Canadian passport
Possess a valid Canadian driver's license
Experience
In cash handling
In operation and daily maintenance of retail equipment
In ensuring quality of products meet established standards
In using software for word processing, spreadsheets, presentations, databases, e-mail and Internet browsing
In retail operations
In basic retail sales record keeping
In health and safety practices
Competencies, Skills And Abilities
Client focus, organizational knowledge, communication, innovation, teamwork and leadership.
Language Requirements
English Essential / French Essential / Bilingual an asset
Reading: None
Writing: None
Oral: Functional
Benefits Available
Health Benefits:
Drug coverage, travel insurance, dental, vision, life insurance, disability insurance and accidental death and dismemberment coverage.
Monthly
tax-free allowances
in addition to your salary (Allowance rates are based on mission/location).
Possibility of
Home Leave Travel Allowance
(Paid leave dependent on 6-month deployment).
Accommodations and meals
provided for duration of deployment.
Other Information
The successful candidates will be invited to participate in a multi-day paid training and selection session scheduled for September 9 to 17 where you will learn more in-depth about the day-to-day expectations, technical work-related training, as well as a basic understanding of military practices and procedures. This will give you an opportunity to learn more about our organization as well as interact with like-minded people that may be deploying with you. Your completion of the training session will be valid for 2 years.
Conditions of Employment:
Completion of a health, dental and psychosocial assessment;
A successful candidate would complete a background check. Internals must maintain their Enhanced Reliability status;
Willingness to work a non-conventional workweek (e.g. 56hrs per week/weekends);
Position requires walking, heavy lifting, carrying, pulling and/or pushing (i.e. 50 lbs/ 23 kg or more);
Accommodations: restricted to shared living quarters on camp, privacy is limited.
In order to be considered for deployment, internal employees of CFMWS must include:
Resume
Cover Letter indicating the reason why they want to deploy
A letter or email of support from their Senior Manager (or equivalent). This letter is to include supporting the attendance of training and a future deployment. This letter must be included with your cover letter as one document for upload.
External Candidates must include:
Resume
Cover Letter indicating the reason why they want to deploy.
Failure to complete this selection criteria will result in your application being refused.
START DATE AND LOCATION
Deployment start dates may take place within the next 2 years.
Deployment contracts are 6 month terms.
DEPLOYMENT SUPPORT:
CFMWS has been delivering morale and welfare programs to deployed CAF members since 2000 in the area of fitness, sports and recreation. We also assist with other amenities and support including travel assistance, messes, retail and barber services to make time away on deployment easier for CAF members.
THE LOCATION:
Latvia:
Operation (Op) REASSURANCE refers to the military activities undertaken by CAF to support North Atlantic Treaty Organization (NATO) assurance and deterrence measures in Central and Eastern Europe. The CAF lead and participate in international exercises and are in Latvia as part of NATO, aimed at capacity building with partner nations and Latvia. The local currency is Euro (€) and official language is Latvian (Unofficial: Russian). Weather is comparable to Western Canada, warm summers with extended daylight (peak avg 22˚C), and cold rainy winters with limited daylight (low avg 1˚C). Wi-Fi is available on the base.
Kuwait:
Op IMPACT is the CAFs involvement in the Middle East Stabilization Force (MESF) working against the Islamic State of Iraq and the Levant (ISIL) in the Republic of Iraq and Syria. Op IMPACT involves air operations, providing training and assistance to Iraqi security forces, building capabilities of regional forces and supporting the coalition with highly skilled personnel. The local currency is the Kuwaiti Dinar and the official language is Arabic (English widely understood). Kuwait is a Muslim country with local customs, traditions, laws, and religion to be respected at all times. Weather is very hot and dry (peak avg 43˚C) during the summer (Apr-Oct) but cooler and more pleasant the rest of the year. Wi-Fi is available on the base.
INCLUSION AND ACCOMMODATION
CFMWS is committed to providing an inclusive, equitable and accessible environment, where all employees feel valued, respected and supported. We welcome applications from all qualified candidates who can help us build a workforce that reflects the diversity of the communities in which we live. Accommodations are available to all candidates identifying a need during the selection process.
Ontario