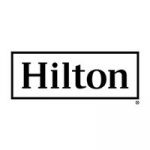 Reservations Agent
WELCOME TO A WORLD OF OPPORTUNITIES -
No two days are the same at Hampton by Hilton Edinburgh Airport. There is a 'buzz' about the hotel with the various types of guests that we welcome and extend our personality to. Our diverse team is characterized by a genuine desire to want to constantly help and support one another. We promote an inclusive atmosphere where people are encouraged to develop and thrive in the workplace.
A WORLD OF REWARDS
Annual Salary £22,000
Hours can be flexible across 7 days
Team Member Travel Program: discounted hotel nights plus 50% off Food and Beverages (subject to individual outlets)
Team Member Referral Program
High street discounts: with Perks at Work
Holiday: 28 days including bank holidays (increasing yearly to up to 33 days)
Discounted dental and health cover
Free Parking
Smart uniform provided
Free and healthy meals when on duty
Grow your Career your next position could be as a Reservations Supervisor
Personal Development programs are designed to support you at every step of your career
A chance to make a difference through our Corporate Responsibility programs – Find out what and how we are doing (https://cr.hilton.com)
Guest Experience Day 1-night stay with dinner and breakfast after successfully passing probation
Short Term accommodation to support your relocation from another area of the UK
Modern and inclusive Team Member's areas
A Reservations Agent will serve as the primary contact for room reservations at the hotel; and therefore, must offer excellent service and influence the Guest's decision to stay at the property.
What will I be doing?
As a Reservation Agent, you will serve as the first line of inquiry for room reservations within the hotel. A Reservation Agent is responsible for offering excellent customer service, options, and other solutions to meet Guest and customer needs. Specifically, a Reservations Agent will perform the following tasks to the highest standards:
Convert, quickly, inquiries into contracted business
Respond, positively, to sales inquiries to develop future sales leads
Identify sales leads, as appropriate
Respond to all customers in a highly professional manner, including ensuring all reservations are completed accurately and to the Guest's expectation
Provide prompt and efficient service while maintaining the hotels brand standards
What are we looking for?
A Reservations Agent serving Hilton brands is always working on behalf of our Guests and working with other Team Members. To successfully fill this role, you should maintain the attitude, behaviors, skills, and values that follow:
A passion for delivering great customer service
A highly professional telephone manner and excellent communication skills
Outstanding administration and organizational skills
Intermediate computer proficiency
It would be advantageous in this position for you to demonstrate the following capabilities and distinctions:
Previous experience in a Reservations environment
Tertiary qualifications, or another collegiate-level degree
Want to know more about this job?
Contact Joseph directly in our Recruitment Team at Joseph.Rapheal@Hilton.com
WHAT MAKES US SPECIAL IS WHO WE ARE, AND WE ARE HILTON!
H
ospitality
I
ntegrity
L
eadership
T
eamwork
O
wnership
N
ow
Every Hampton Inn is committed to a 100% Hampton Guarantee providing an exceptional guest experience and consistent, high-quality accommodations and amenities. When you join Hampton, you join a brand of more than 2,500 hotels in 29 countries and territories, backed by Hilton's power, reputation, scale, and performance engine.
Find out more about all our brands and hotels - Hilton Brands | Global Hospitality Company
Work Locations
Hampton by Hilton Edinburgh Airport
Schedule
Full-time
Brand
Hampton by Hilton
Job
Call Center and Reservations