Archived (not relevant)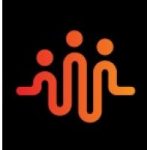 Researcher – Quant Finance – Russian & French Speakers
In a world where trust is paramount, my client are a boutique consultancy firm who are changing the game for hedge funds and trading firms worldwide. With a relentless focus on quality, empathy, and integrity, they are a trusted partner in expanding teams and building new businesses.
They believe in forging genuine human connections with every individual they collaborate with and shun the conventional sales and volume recruiting tactics that plague the industry. Instead, they have earned the trust of their candidates and partners by consistently putting their best interests at the forefront of everything we do.
They cover a wide range of areas, including business strategy and talent acquisition across the US, Europe, and Asia. They are masters in:
Quantitative Portfolio Management, Research & Development (Across All Asset Classes)
Quantitative Trading (Mid and High Frequency - Market Taking & Making)
Quantitative Technology (Data, Cloud, Infrastructure, High-Performance Computing)
Systematic and Discretionary Commodities
Systematic and Discretionary Global Macro
They take pride in the positive impact they have on the lives of those they work with. They are always ready to offer advice, connect with industry professionals, and be a catalyst for your success.
We are currently looking for Russian, Mandarin and French speakers - please get in touch with us today!