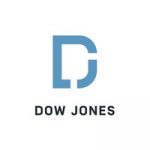 Research Editor, Due Diligence
Job Description


Dow Jones is looking for a Research Editor to join our Due Diligence team responsible for the creation of high-quality reports on companies and/or individuals using a combination of publicly-available sources and proprietary databases. As a Research Editor, you will ensure reports and any other projects meet client requirements in terms of accuracy and timeliness by following Dow Jones quality standards. You will contribute to the creation, maintenance and testing of guidelines, data and tools that will support the team to produce the highest quality data possible, and may also be called on to assist other teams in Data Strategy with special projects, according to their individual skills and knowledge. You will report to the Manager, Due Diligence Research.
You Will
Ensure reports are timely, complete and accurate
Summarize complex information from another language into English
Compile and summarize information from multiple sources and ensure it is clear and concise
Perform testing of new or enhanced system and product functionality
Support training of future members of staff
Contribute to both team and product-initiated projects

You Have
Excellent English writing skills
Fluency in English AND in at least one of the following: Chinese, Portuguese, French, German, Hebrew, Dutch, Nordic languages, Russian, Arabic
Knowledge of and interest in international affairs and politics
Strong research skills, including online search tools
An openness to different views and opinions and an appreciation for team diversity

Preferred

Previous experience in the field of Due Diligence
Specialist legal, business or financial knowledge

Dow Jones, Making Careers Newsworthy - All qualified applicants will receive consideration for employment without regard to race, color, religion, sex, national origin, protected veteran status, or disability status. EEO/AA/M/F/Disabled/Vets. Dow Jones is committed to providing reasonable accommodation for qualified individuals with disabilities, in our job application and/or interview process. If you need assistance or accommodation in completing your application, due to a disability, email us at talentresourceteam@dowjones.com. Please put "Reasonable Accommodation" in the subject line.
Business Area: PIB - DATA STRATEGY
Job Category: Data Analytics/Warehousing & Business Intelligence
Union Status


Union role
Since 1882, Dow Jones has been finding new ways to bring information to the world's top business entities. Beginning as a niche news agency in an obscure Wall Street basement, Dow Jones has grown to be a worldwide news and information powerhouse, with prestigious brands including The Wall Street Journal, Dow Jones Newswires, Factiva, Barron's, MarketWatch and Financial News.
This longevity and success is due to a relentless pursuit of accuracy, depth and innovation, enhanced by the wisdom of past experience and a solid grasp on the future ahead. More than its individual brands, Dow Jones is a modern gateway to intelligence, with innovative technology, advanced data feeds, integrated solutions, expert research, award-winning journalism and customizable apps and delivery systems to bring the information that matters most to customers, when and where they need it, every day.
If you are a current employee at Dow Jones, do not apply here. Please go to the Career section on your Workday homepage and view "Find Jobs - Dow Jones." Thank you.
Req ID: 36855