Archived (not relevant)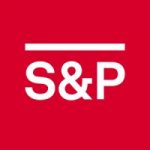 Research and Data Analyst
This position is not a Data Science Engineer role.

About Panjiva


Panjiva is a data-driven technology company that uses machine learning to extract insights from global trade data. This unstructured data describes the behavior of the many real-world entities such as companies, products, and ports, that make up international trade in goods across borders. Our technology and expertise allow us to extract and link these entities from our database of billions of individual records. This data feeds the Panjiva platform, through which we provide powerful search, analysis, and visualization capabilities to our customers.
Panjiva's data helps power the decisions of our thousands of clients, including Fortune 500 companies, hedge funds, and logistics providers, in addition to universities, government agencies, and NGOs.
(S&P Global's Market Intelligence division acquired Panjiva in 2018.)
Job Description


We are seeking talented analysts to join our team.
As an analyst at Panjiva, you will have the opportunity to work on a variety of projects. You'll have the opportunity to learn Panjiva's technology suite to extract insights and propose evidence-based hypotheses and answers to tough questions in the world of international trade. You will work with our data science team to help build prototypes and test models that extract insight from our data. You will also work with internal and external partners to identify and evaluate new opportunities that help expand Panjiva's business capacity.
Strong candidates will be independent thinkers who enjoy working on a wide variety of tasks. They will have decent foundational technical skills that allow them to work in Python and SQL to interact with data, create visualizations, and answer open-ended questions. They will be comfortable taking a deep-dive into the data to find hidden patterns or problems, as well as a strong aptitude and desire to learn new concepts and technologies in the field of data science. They will also have excellent communication skills and be able to make polished presentations for both internal and external consumption.
Responsibilities

Generate well-researched analyses based on shipment-level data, and develop expertise in countries and/or sectors served by Panjiva
Demonstrate subject matter expertise through data extraction and manipulation, dashboarding, visualization, and analytical/statistical/data mining techniques
Propose and conduct independent research projects within a well-defined geographic and/or topical scope
Evaluate new data leads for their synergy with Panjiva's existing corpus, utility in ongoing research, or application in developing new technologies
Collaborate closely with data scientists, engineers, and researchers to improve Panjiva's data-driven, machine learning technologies and create prototypes of new data tools
Deliver evidence-based findings through written reports and presentations to senior executives and enterprise clients

Basic Qualifications

What We're Looking For

Bachelor's degree in an analytical field (or equivalent) with 3+ years of hands-on experience analyzing datasets in SQL and/or Python.
Excellent written and verbal and communication skills with demonstrated ability to conduct both qualitative and quantitative research.
Candidates must be critical thinkers, resourceful problem-solvers, and detail-oriented under pressure. Curiosity, reliability, and a sense of humor are all preferred.

Preferred Education/Experience

international relations and economics
foreign language skills (esp. Russian)
maritime domain knowledge
military or commercial logistics
primary and open source research

Compensation/Benefits Information


S&P Global states that the anticipated base salary range for this position is $7,300 to $120,000. Base salary ranges may vary by geographic location.
This role is eligible to receive S&P Global benefits. For more information on the benefits we provide to our employees, visit S&P Benefits
Equal Opportunity Employer


S&P Global is an equal opportunity employer and all qualified candidates will receive consideration for employment without regard to race/ethnicity, color, religion, sex, sexual orientation, gender identity, national origin, age, disability, marital status, military veteran status, unemployment status, or any other status protected by law. Only electronic job submissions will be considered for employment.
If you need an accommodation during the application process due to a disability, please send an email to: 
EEO.Compliance@spglobal.com
 and your request will be forwarded to the appropriate person. 
US Candidates Only:
The EEO is the Law Poster
http://www.dol.gov/ofccp/regs/compliance/posters/pdf/eeopost.pdf 
describes discrimination protections under federal law.
20 - Professional (EEO-2 Job Categories-United States of America), IFTECH202.2 - Middle Professional Tier II (EEO Job Group), SWP Priority – Ratings - (Strategic Workforce Planning)
Job ID:
281386
Posted On:
2023-02-17
Location:
Cambridge, Massachusetts, United States