Archived (not relevant)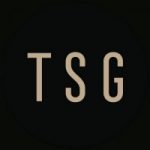 Research Analyst (Russian)
The Search Group is a Risk and Research consultancy firm with a global footprint, and an enhanced presence in both Europe and East Asia. Our global clients rely upon us for due diligence, business intelligence, and specialist research products. We are also available to assist clients develop their ethics and governance programs - covering regulatory and financial crime compliance, ESG and business conduct. TSG is growing quickly hence is looking for motivated and committed people to join our local and global teams across all areas.
Job Summary As Research Analyst you will be part of our Operations team and will report directly to the Regional Manager. You will be an individual contributor; however, you will also be working with our more Senior Research Analysts and Editors to help on projects and their professional development As a Research Analyst, you will conduct research on internet and web-based media databases, and write high-quality reports on companies and/or individuals using a combination of publicly-available and proprietary sources. In this role, you must ensure that the reports and daily updates meet the requirements in terms of content quality, accuracy, timeliness and completeness by establishing and monitoring adherence The Search Group's leading standards. Role and Responsibilities Conduct research on internet or web-based media databases. Produce high quality reports involving research and Analysis in different languages. For this position it is required that the candidate is fluent in English and Russian
Conduct first level quality control through peer review Carry out watchlist database screening on the subjects of the Due Diligence checks Provide input on the report writing process to help improve the quality and efficiency of the Research team Engage with the Research team in other offices, seeking feedback, obtaining updates, managing delivery expectation on the quality of reports Remain knowledgeable of regional and industry trends Partner with other teams to ensure the integrity of key products Demonstrate a hands-on approach to work and willing to participate in ad-hoc projects on short notice Qualifications, Skills & Education Requirements Tertiary level degree ideally in Law, Political Science, International Business, Accounting, Finance, Economics. Minimum 2-3 years of due diligence, professional services engagements or in similar report generation. Ability to oversee and support other research analysts and monitor work of less experienced colleagues. Leadership and management skills to oversee and manage projects effectively. Excellent Research skills across all media; significant understanding of risk areas and compliance related items and the ability to explain these to other research analysts. Ability to handle ad hoc research into new areas and bespoke research. Knowledge of the following Systems/IT: Office products, internet searches, social media. Timeliness: deliver reports on time and consistently. Dedication and commitment to continual learning. Client focused approach. Highest levels of integrity and displays this regularly. This is a WFH position based on the country where it is advertised.
Please submit your CV or Resume in English.
Powered by JazzHR