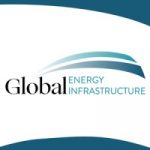 Research Analyst
Compensation: £22-25k
Location: London (flexible working; 1-2 days/week in office at present)
About GEI
Global Energy Infrastructure (GEI) is the data business of the Gulf Energy Information media and intelligence group. GEI provides extensive data on global hydrogen, LNG, refining, petrochemicals, gas processing and oil and gas pipelines infrastructure through subscriptions to the GEI website and spatial mapping data through the GEI Mapping platform. GEI prides itself on delivering high quality, actionable intelligence on physical assets across the energy industry, allowing its customers to take decisions with confidence that they have reliable data underpinning their analysis. Its customers include oil and gas companies, including some of the world's largest, as well as governments, intergovernmental agencies, consultancies and academic researchers.
About the role
GEI is aiming to recruit two research analysts focused on maintaining and expanding databases of accurate and quantifiable information on relevant projects, one to cover hydrogen and the other to cover pipelines and LNG. This is an exciting opportunity for a recent graduate or someone early in their career to develop skills primarily in research and data management, but also to develop data analysis capabilities and to create compelling data-backed narratives both for subscribers and to aid in product marketing. There will also be the opportunity to contribute to building more meaningful customer-facing relationships working alongside the commercial team.
The hydrogen database includes facilities for the production of hydrogen, ammonia and other H2-related fuels. It also tracks projects that are using hydrogen, e.g. in the transportation and power sectors. The pipeline database includes facilities for the transportation of natural gas, crude oil and refined products. The LNG database covers liquefaction plants and regasification terminals.
Research analysts will report to the data team leader in Gulf's London office; will work in a global team that also spans Houston and Manila, The Philippines; and will liaise closely with relevant editorial teams—Hydrogen Economist and H2Tech for hydrogen and Petroleum Economist and Pipeline & Gas Journal for pipelines and LNG. They will have the following responsibilities:
Research and define new projects and add relevant information to the database
Liaise with a team in the Philippines collecting contact information for projects
Proactively monitor existing projects for new developments and update the database in a timely manner
Engage with the data to produce analytical content for the GEI website
Support the commercial team as a 'subject matter expert'
Work with relevant editorials team to embed GEI content in their stories and to encourage synergies between the journalistic and data understanding of key industry trends
Use the data to create compelling narratives that can assist marketing efforts across a range of media, including text, graphics, audio and video
Be a face of GEI research expertise in forums such as webcasts and industry events
Key skills
The successful candidate must offer:
An appetite to work with data
A keen eye for detail
A proactive approach to research
Strong English language communication skills
Appetite to build a career in data-driven intelligence
A competitive streak to strive to always make GEI better than alternative providers
The interpersonal ability to thrive in a flat, fast-paced media and intelligence organisation where value is placed on initiative and autonomy
Preference will be given to candidates who can also offer:
A basic understanding of the energy industry
Experience working with any database software, in particular the ESRI suite of GIS Mapping, databases and spatial analytics tools
Any relevant languages, including (but not limited to) Chinese, Spanish, Russian, Arabic or a South Asian language
To apply for this job please visit LinkedIn.