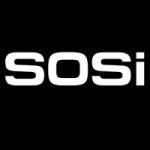 Research Analyst (China)
Exovera's Center for Intelligence Research and Analysis (CIRA) is seeking a motivated Chinese Linguist-Analysttoprovide language-enabled research, analytic services and forward-thinking insight on complex issues related to China.


CIRA provides research, analysis, and operational capabilities to government, defense, and private-sector clients. Our team consists of Chinese-, Russian-, and Iran-focused linguist-analysts who work closely with a cadre of software engineers to produce cutting-edge insights, data exploitation, and tool development.


Work individually and as part of a team to conduct Chinese-language open source research and analysis using online sources, academic publications, gray literature, and in-house proprietary databases;

Identify and collect data for analysis and to create finished reports;

Write finished analytic reports for and engage with senior clients ranging from short briefs to monograph-length studies;

Establish subject matter expertise in areas of analytic responsibility, including identifying key items for research and analysis and potential new data sources;

Work with in-house software developers to identify and assist collection and processing of Chinese language documents and structured data
Active in-scope Secret clearance

Demonstrated expertise in the military strategy, doctrine, and capabilities; science and technology development; and/or political system of the People's Republic of China;

Advanced Chinese language skills equivalent to or above ILR 2+ level for reading and listening;

Superior verbal and written English communication skills;

Strong demonstrated ability to work individually or as part of a team;

Bachelor's degree in area studies, intelligence studies, political science, security studies, international relations, data science, computer science, or related field; and

Proficiency in MS Office programs (Word,Excel,PowerPoint)