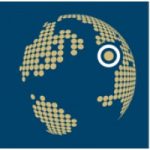 Research Analyst
AIRINC provides a unique global culture, remote opportunities, interesting projects, and a highly flexible and supportive work environment.We trust and empower employees to do their best work each day, and highly value our considerate, curious, and innovative community.In serving both our staff and clients, AIRINC is committed to inclusionary practices, to personal and professional growth, and to developing valuable interpersonal connections.
The Research Analyst position at AIRINC involves quantitative and qualitative research and analysis, extensive online and telephone research, and potential quarterly travel of approximately 2-4 weeks at a time. As a Research Analyst you will collect a wide range of specific expatriate cost of living and housing data in domestic and international cities. You will plan your trip and travel alone to cities in Asia, Africa, Caribbean, North & South America, Europe, and the Middle East. Most trips are international, although there may be domestic assignments. You will spend time between quarters processing and analyzing the collected data, conducting remote research, and assisting with Data Department projects.
Responsibilities:
·Collect comprehensive international cost of living data while on site as well as by telephone and internet. Prices are collected from retail outlets that represent expatriates' spending preferences
·Conduct on-site and phone interviews with real estate and relocation agents and collect utility rates to assess the housing market for each location assigned
·Plan onsite trip, including visas, flights, hotels, and submit for manager's approval
·Maintain long term relationships with real estate and relocation sources and create new relationships
·Write reports summarizing expatriate quality rental markets based on on-site and phone interviews
·At times, Research Analysts may be required to meet with clients and potentially expatriates and/or expatriate family members. These meetings may take place on-site when travel is allowed or by video call
·Conduct quantitative and qualitative analysis of both goods & services and housing data and answer additional questions as needed from Data Department staff
·Produce content for AIRINC's blog based on on-site and remote research
·Participate in other research projects as assigned
Qualifications:
·Bachelor's Degree required with 1 – 2 years previous work experience preferred
·Fluency in a foreign language (French, Portuguese, Russian, Japanese, or Korean strongly preferred)
·Must be highly motivated and able to work independently and within a team
·Must have strong communication and quantitative skills
·Previous solo and international travel experience highly preferred
·Previous telephone experience including cold calls with confident and professional phone manner preferred
·Ideal candidate is independent, flexible, organized, adventurous, curious, a problem solver, and enjoys working with numbers and talking with people
For immediate consideration, please submit a cover letter and resume.
To apply for this job please visit LinkedIn.