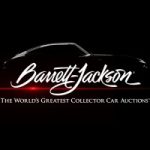 Representative
****LOCAL Candidates Only***
Position Purpose:
Register and inform our VIP bidders and consignors for our upcoming auctions. Maintain active correspondence and know the profiles of our VIPs. Reach out to inactive VIPs between auctions (as well as regular bidders when the Bidder Department needs help). Works on site at our auctions in the VIP Services Office greeting and credentialing our attending VIPs and helping them with what they need throughout the auction.
Key Responsibilities:
Prior to each auction, mail out pre-printed VIP applications with invite letter to all VIPs in our database.
Help to create "gift bags" for VIPs prior to an auction
Help allocate expense of VIP "gift bags" to management for approval
Respond to all VIPs telephone, e-mail and fax inquiries, providing immediate assistance and fulfilling all requests and resolving any issues that may arise in a professional, courteous, and timely manner.
Review incoming mail to the VIP Department and approve and process all VIP applications
Update all banking information so as to expedite the cashiering process at auction time
Determine and maintain the numeric files of all registered VIPs for each event as well as the database in the company's computer system
Prior to mailing out credentials, follow-up with VIP or his office to confirm arrival date and number of guests attending
Mail credential packets to those VIPs who registered early making sure each packet is completed and mailed out on a case-by-case basis
Help assign reserved seating for all VIPS and create a seating chart with approval of upper management.Update chart on a daily basis as VIPs register during auction time.Distribute updated chart to Security and upper management on a daily basis.
Assist management in the determination of which VIPs will receive skybox privileges and then personally notify the VIP accordingly
Provide assistance to VIPs on the auction floor and also in the skybox areas in a professional and courteous manner
Periodically review VIP and VIP Guest lists with VIP Services Manager, President and Executive levels to ensure proper identification, additions or deletions are made in the database.
Assist Bidder Department with their non-VIP bidder registrations when needed.
Maintain strict confidentiality of customer information.
This job description in no way states or implies that these are the only duties to be performed by this employee.He or she will be required to follow any other instructions and to perform any other duties requested by his or her supervisor.
Qualifications:
To perform this job successfully, an individual must be able to perform each essential duty satisfactorily.The requirements listed below are representative of the knowledge, skills and/or ability required.Reasonable accommodations may be made to enable individuals with disabilities to perform the essential functions.
Ideal Applicant Requirements
Bachelors degree or equivalent experience
Live Event experience required.
Experience working with HNW customers
Proven experience in high-end customer service
Must be extremely organized and able to coordinate several different projects at the same time
Proven competency in the use of Microsoft Office (Excel, Word and Outlook)
Proven ability to remain flexible in the work environment and manage multiple priorities under time constraints in a fast paced environment, with an attention to detail
Exceptional oral and written communication skills
Highest degree of confidentiality, tact and diplomacy required
Ability to be pro-active and detail-oriented; must work successfully under pressure and handle all situations with the highest degree of professionalism
Ability to work independently and as part of a team
Level headed decision making abilities
Ability to work non-traditional hours during peak season
Ability to travel, sometimes on short notice, to events around the US
Maintain professionalism, including phone etiquette, manners, appearance, attitude
Classic Car knowledge a plus
Language skills (especially Mandarin, Russian, French, Arabic, Japanese, Portuguese) a plus
Physical Demands:
The physical demands described here are representative of those that must be met by an employee to successfully perform the essential functions of this job.Reasonable accommodations may be made to enable individuals with disabilities to perform the essential functions.
To apply for this job please visit LinkedIn.