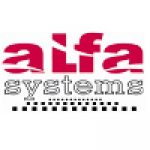 Remote Interpreter Over the Phone Interpreter (Independent Contractor )
Company Description
Alfa Systems is a globally recognized Business Process Outsourcing (BPO) solutions provider. Our wide range of services include recruitment and staffing, translation support, and interpretation services. We are dedicated to enabling global communication and enhancing business operations. We are now looking for committed individuals to expand our team.
Job Title
Over the Phone Interpreter (Independent Contractor - 1099)
We are currently recruiting for the following language pairs:
- English <> Korean
- English <> Russian
- English <> Portuguese
- English <> Vietnamese
- English <> Mandarin
- English <> Cantonese
Duties and Responsibilities
· Interpretation: You will be integral in delivering our high-quality interpretation services, ensuring accurate and prompt transmission of messages. You will be dealing with a diverse clientele, with varied accents, speaking speeds, personalities, and industries.
· Document Interactions: You will be expected to accurately document interactions in our CRM system, aided by our templates and resources including Training Guides, Notes, Google, and Supervisor support.
· Escalations: It will be your responsibility to professionally handle and report escalations, making sure they are resolved quickly and to the satisfaction of all involved parties.
· Customer Service: We demand exceptional customer service from all our employees, following our strict service standards and ethics code.
· Communication: Professional communication with clients and colleagues, while adhering to company policies, will be an essential part of your role.
Requirements
· Must be authorized to work in the US
· Consent to a background check
· Proficiency in accent-neutral, near-native English
· High school diploma or higher
· 1-2 years of interpretation experience
· Stable job history
· Good attendance record
· Ability to work a minimum of four hours per day
· Capacity to sit for an extended period
· Familiarity with PC Systems/CRM and Google Search
Preferred Skills
· Excellent oral and written communication skills
· Ability to type at a minimum speed of 20 WPM
· Proficiency in a service organization environment
· Self-motivation and continuous improvement drive
· Strong interpersonal skills with the ability to communicate effectively both orally and in written form
Recruitment Procedure
· Pre-screening of resumes
· Interviewing selected candidates
· Oral and individual English language assessment
· The role is 100% remote and flexible after in-person training
We look forward to receiving your application and potentially welcoming you to the Alfa Systems team.
To apply for this job please visit LinkedIn.