Archived (not relevant)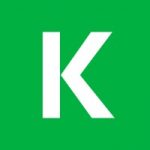 Remote Interpreter
Remote Bilingual-English Phone Interpreter
Do you want to utilize your language skills? Do you enjoy helping others? Do you want to work from home, avoid communing, and spend more time with your loved ones? If the answer is yes, we might have the perfect job for you. We are hiring work-from-home interpreters to provide service for clients over the phone. The suitable candidate must be fluent in English and one of the following required languages:
Arabic.
Bulgarian.
Burmese.
Cantonese.
Farsi.
Haitian Creole.
Japanese.
Karen.
Korean.
Lao.
Mandarin.
Mongolian.
Romanian.
Portuguese.
Russian.
Somali,
Kurdish Sorani.
Turkish.
Ukrainian.
Urdu.
Vietnamese.
Save time! Save money! Support your community!
No more commuting! No more paying for gas or parking or transit.
Have lunch in your own kitchen rather than packing a lunch or buying expensive meals at work. Feel good at the end of each shift knowing you are helping and supporting the community.
Key Job Responsibilities
Handle telephone calls, interpreting conversations between individuals with limited English language skills and representatives from various industries such as Healthcare, Insurance, Financial, Law Enforcement, and others.
Perks
As a Kelly employee, you'll enjoy:
Free Skill Enhancement Training
Employee Discounts with various companies across Canada
Paid Interpreter Training
Weekly Pay
Vacation and Holiday Pay
Employee Assistance Program, for mental health and well-being services
Employee Portal/myKelly.com online community for all things Kelly
A fantastic team that cares about YOUR future!
The successful candidate will possess the qualities below.
* Fluent in English and any of the above languages.
*High school diploma or GED.
* Knowledge of medical terminologies is considered an asset
* Be 18yrs of age or older
* Available to work a fixed weekly schedule of a minimum of 30 hours per week with no planned absences for at least the first 450 hours worked.
* Legally authorized to work in Canada and must reside in Canada.
* Have a suitable quiet & secure work-at-home environment.
* Have a stable and fast internet connection and a smartphone device.
Apply today and one of our recruiters will reach out to you to start the application process. With your application, please include a cover letter stating which languages you are fluent in.