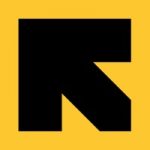 Remote AOR Coordinator
Requisition ID:
req41862
Job Title:
Remote AOR Coordinator
Sector:
Social Work
Employment Category:
Fixed Term
Employment Type:
Full-Time
Compensation:
USD 23.77 - 31.70 Hourly
Location:
New York, NY HQ USA
Job Description

THIS ROLE IS ELIGIBLE TO BE FULLY REMOTE***

Job Overview:
Founded in 1933, the International Rescue Committee is a leading non-sectarian non-profit organization providing emergency relief, protection, rehabilitation assistance, resettlement services and advocacy for refugees and victims of oppression or violent conflict. Staff and volunteers provide shelter, medical and public health assistance, education, training, and income-generating programs for refugees in nearly 30 countries. IRC also helps refugees resettle in the United States. IRC's field offices across the US ensure that new arrivals have food, shelter, and clothing. IRC staff work with refugees to help them gain self-sufficiency through English language classes, job training and placement services and participation in community activities. Committed to human dignity and self-reliance, the IRC serves a symbol of hope and renewal for those who have taken flight in search of freedom.
With oversight from the Senior Program Officer for Family Reunification, the Remote AOR Coordinator will play an important role in filing family reunification applications on behalf of our field offices for the USRAP Priority 3 Affidavit of Relationship (P3 AOR) and Former Soviet Union Affidavits of Relationship (FSU AOR) Family Reunification programs. The Remote AOR Coordinator will support IRC field offices in assisting clients with filing AORs. The position will do so by remotely meeting with qualifying clients to complete an AOR application package. The position will focus on/prioritize filing Lautenberg applications for Ukrainians but will also file on behalf of all other qualifying persons. The position is supervised by the Senior Program Officer for Family Reunification and under their guidance will support all facets of the family reunification process. The position will also support the launch of the remote AOR filing project via supporting messaging, outreach with offices, and follow-up meetings as required. The position is limited term for a period of 8 months.
Major Responsibilities

Remotely complete AORs with Ukrainians qualifying for the FSU AOR Lautenberg program on behalf of IRC offices.
Remotely complete AORs with persons qualifying for other family reunification programs on behalf of IRC offices.
Support IRC field offices with AOR specific outreach on an occasional basis/as required.
Review and maintain remote AOR filing SOPs.
Maintain tracking and monitoring of submission data and trends.
Maintain up to date subject matter expertise in AOR processing areas including the P3 AOR and the FSU AOR Lautenberg program.
Hold a high-level understanding of IRIS database and AOR module to electronically file AORs.
Conduct AOR vetting for the Lautenberg and P-3 programs as required.
Support all family reunification related projects and processes as required.
Other ad-hoc projects as assigned by the SPO-Family Reunification or the Director for Processing.

Job Requirements

Education:

Bachelor's degree required; advanced degree a plus.

Work Experience

2-4 years of experience in refugee resettlement, immigration, or similar field, preferably with experience specific to Family Reunification.
Experience communicating and working remotely.
Excellent written and oral communication skills: the ability to work with colleagues in English, and Russian or Ukrainian strongly preferred.
Strong organizational skills with the ability to juggle multiple tasks, set priorities, effectively manage time, and meet deadlines; exceptional attention to detail.
Ability to be flexible and work well under pressure in a fast-paced team environment; aptitude for ongoing learning and adjusting to changes in process as needed.

Demonstrated Skills And Competencies

Demonstrated knowledge of US Refugee Resettlement Programs.
Demonstrated knowledge of family reunification processes and procedures.
Demonstrated command of databases, MS Excel and evidence-based decision making.

Preferred Experience & Skills

Excellent verbal and written communication skills as well as, an overall ability to be clear and concise in all communications.
Ability to communicate in Russian or Ukrainian
Strong organizational and time-management skills; proven ability to prioritize and deliver on time.
Strong analytic problem-solving skills.
Highly proficient in Microsoft Office suite.
Demonstrated ability to work effectively with stakeholders at all levels.
Ability to manage others and work through change in a proactive and positive manner.

Working Environment

This position is remotely based.

Compensation:
Posted pay ranges apply to US-based candidates. Ranges are based on various factors including the labor market, job type, internal equity, and budget. Exact offers are calibrated by work location, individual candidate experience and skills relative to the defined job requirement.
COVID-19 Vaccination Requirement:
In accordance with IRC's duty to provide and maintain a workplace that is free of known hazards and our commitment to safeguard the health of our employees, clients, and communities, IRC requires new hires to furnish proof of vaccination against COVID-19 in order to be considered for any in-office or hybrid positions. All IRC US offices require full vaccination to attend any in-office functions (e.g., meetings, trainings).
Commitment to Diversity and Inclusivity:
IRC is committed to building a diverse organization and a climate of inclusivity. We strongly encourage applications from candidates who can demonstrate that they can contribute to this goal.
Equal Opportunity Employer:
We are an equal opportunity employer and value diversity at our company. We do not discriminate on the basis of race, religion, color, national origin, sex, gender, gender expression, sexual orientation, age, marital status, veteran status, or disability status. We will ensure that individuals with disabilities are provided reasonable accommodation to participate in the job application or interview process, to perform essential job functions, and to receive other benefits and privileges of employment. Please contact us to request accommodation.
US Benefits
: We offer a comprehensive and highly competitive set of benefits. In the US, these include: 10 sick days, 10 US holidays, 20-25 paid time off days depending on role and tenure, medical insurance starting at $120 per month, dental starting at $7 per month, and vision starting at $5 per month, FSA for healthcare and commuter costs, a 403b retirement savings plans with immediately vested matching, disability & life insurance, and an Employee Assistance Program which is available to our staff and their families to support counseling and care in times of crisis and mental health struggles.