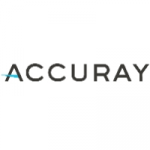 Regulatory Affairs Specialist EIMEA
Give hope. Give health. Make your mark in the fight against cancer.
At Accuray, we make a direct and powerful impact on the lives of cancer patients every day — helping them live longer, better lives. But our commitment to innovation offers a truly unique opportunity: the chance to change the fight against cancer — helping to develop, introduce and support new treatment delivery systems and software that will give new hope and new health to cancer patients and cancer survivors around the world.
Accuray develops, manufactures and sells radiotherapy systems for alternative cancer treatments. Our radiation therapy for cancer makes treatment shorter, safer, personalized and more effective, ultimately enabling patients to live longer, better lives.
ESSENTIAL DUTIES AND RESPONSIBILITIES
Prepares and maintains EU Technical Files for CE-marking and UKCA marking
Prepares and submits product applications necessary to obtain product marketing approval for existing products in new markets, and for marketing approval renewal and product changes in existing markets.
Coordinates with and follow closely on Distributors submissions in non-direct marketing territories by providing data to support pre-market submissions to local governments. Manages to file and maintain documented evidence that Distributors have all authorizations to trade Accuray products within their geographies.
Manages communication with Authorized Representatives (e.g., in the EU, the UK, and Switzerland).
Supports maintenance of current knowledge on existing and emerging regulations, relevant standards or guidance documents, provide interpretive assistance as needed.
Recommends changes to company procedures in response to changes in regulations or standards.
Supports the Sales Operations team in providing requested Regulatory Information for tender applications.
Supports post-market vigilance over EIMEA geographies performs regulatory reporting of product recalls and reportable incidents, both for direct and distribution channels.
Compiles and maintains Regulatory databases (registrations repository)
Participates in internal or external audits as required.
The incumbent may be asked to perform other function-related activities within EIMEA ARQ matrix organization in addition to the above-mentioned responsibilities as reasonably required by business needs.
REQUIRED QUALIFICATIONS
BS degree or equivalent in sciences. An advanced technical degree is a plus. Suitable work experience in a technically related field may be considered in lieu of formal education
Experience in dealing with international third party entities
At least 1-2 years' industrial experience in the areas of Regulatory Affairs or Regulatory Compliance; gained in the areas of Medical Devices or Capital Equipment a plus
Proficiency in working through third parties to obtain market clearance in other countries
Excellent organizational skills, strong attention to detail
Readiness to solve regulatory-related issues in the Accuray operations
Positive attitude, patient, hands-on, persevering
Excellent verbal and written communication skills; must be fluent in English. Additional language is a plus, in particular French, German, Russian or Turkish
Experience in the use of PC's and typical software applications including Word, Excel, Outlook, database packages is desired (e.g. OneDrive, Smartsheet)
Ability to travel domestically and internationally up to 10% of time.
To qualify for this position, candidates must be able to furnish proof that they are authorized to work in the country they are applying on a permanent basis without sponsorship.
EEO Statement
At Accuray, our commitment to patient-first outcomes drives an inclusive and collaborative work environment where the best ideas rise to the top — and everyone works to push them further. We value diversity in both the professional and personal backgrounds of our employees, as this variety adds rich energy to every team, every project and every work day. All qualified applicants will receive consideration for employment without regard to race, color, religion, sex, sexual orientation, gender identity or national origin – including individuals with disabilities and veterans.