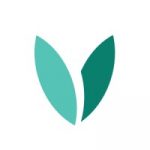 Registered Nurse
MENTOR Adult Day Health, a member of the Sevita family, provides day programs for elders with complex medical or rehabilitative needs. This allows seniors to obtain quality healthcare while remaining active and involved in the community and continuing to live in their own homes. Our programs are staffed with qualified, experienced licensed nurses and caregivers who are trained to provide individual assistance to each person we serve.
Registered Nurse
FT/PT positions available

Bilingual preferred (Hindi / English)

THRIVE AS A REGISTERED NURSE AT SEVITA. EACH DAY, YOU'LL

Help your patients live better by conducting assessments, implementing health care plans, and monitoring patients' conditions
Be a respected health care leader — your perseverance motivates us to be better each and every day
Collaborate with teams of physicians and external medical centers partners who prioritize patient outcomes as much as you do
Leverage your clinical skills to provide technical assistance, medical oversight, and training of staff to ensure extraordinary care
Use your critical thinking and clinical judgment to best meet patients' biological, physical, and behavioral needs

Nursing at Sevita requires extraordinary passion, strength, and expertise. Wherever there is someone in need of care, you'll work tirelessly to identify and advocate for their wellbeing. If you're up for the challenge and align with our mission, let's talk.
EVERY PERSON DESERVES A FULFILLING CAREER

Competitive Pay: Compensation and full benefits package for employees working 30+ hours/week, including a 401(k) with a 3% company match
Time Off: Ample time off plus holiday pay to recharge so you can be your best at work
Clinical Settings: Opportunities to explore different specialties and settings of care — disabilities, brain injury, substance abuse disorder, and more
Learning & Development: We invest in your professional growth through continuing education, training, and more
Relationship-Based Environment: Supportive relationships with coworkers and supervisors who help you grow and learn

What You'll Bring To Sevita

Education: Accredited RN degree, current state RN license, and current CPR/First Aid certification
Skills: Clinical assessment, critical thinking, communication, teamwork, creative problem solving
Behaviors: Reliable, responsible, compassionate, empathetic, flexible
Vehicle: Valid driver's license and access to a registered vehicle with proof of insurance
Bilingual- Russian/Ukrainian preferred

Apply today and explore careers, well lived at Sevita.


Sevita is a leading provider of home and community-based specialized health care. We believe that everyone deserves to live a full, more independent life. We provide people with quality services and individualized supports that lead to growth and independence, regardless of the physical, intellectual, or behavioral challenges they face. We've made this our mission for more than 50 years. And today, our 40,000 team members continue to innovate and enhance care for the 50,000 individuals we serve.
Equal Opportunity Employer, including disability/vets