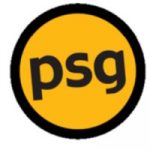 Registered Nurse (RN) – $45-60/hr
Description
Registered Nurse (RN) - $45-60/hr
One of the largest nonprofit providers of senior health care and living communities is looking for a Registered Nurse to add to their growing team.
RN's fresh out of school are encouraged to apply!
What's In It For You
$45-$60/hr based on years of experience
All Shifts Available Full-Time and Part-Time
No waiting period for any of the benefits
Offer scholarships and tuition reimbursement
Work for one of the Boston Globe Top Place to Work 2021 awardees
Generous Vacation days
Responsibilities
Ensuring all care delivered is within the scope and established standards of safe professional nursing practice and HSL core competencies
Documenting appropriately in the electronic medical record
Supervising clinical care delivered by the licensed practical nurse and the nursing assistant
Collaborating and participating in care planning activities
Qualifications
Active Massachusetts RN license
Must be professional, proactive, and collaborative
Russian fluency is a plus
There are no costs for candidates utilizing our services as our clients pay for all related hiring fees. All PSG job postings are either actual positions we had available at the time of posting and/or are representative of positions we typically fill or expect to fill. If you see a job that interests you, respond to the ad or give us a call so that we can help you find a job you'll love. As one of the area's largest staffing firms, we help 2,500 people find jobs a year so chances are good that we can help you too.
Professional Staffing Group is an equal opportunity employer and considers qualified applicants for employment regardless of race, gender, gender identity, gender expression, age, color, religion, disability, veteran's status, sexual orientation, or any other protected factor.