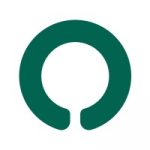 Registered Nurse
Description

Company: Oak Street Health

Title: Registered Nurse

Location:

Oak Street Health is a rapidly growing, innovative company of community-based healthcare centers delivering higher quality health and wellness care that improves outcomes, manages medical costs and provides an unmatched experience for adults on Medicare in medically underserved communities. By providing holistic, comprehensive and integrated care right in our patients' communities, we can help keep them healthy and reinvest cost savings in further care for those same communities and others. Since 2013, Oak Street Health has brought its singular approach to tens of thousands of people across the nation. With an ambitious growth trajectory, Oak Street Health is attracting and cultivating team members who embody Oak Street values and are passionate about our mission to rebuild healthcare as it should be.

For more information, visit www.oakstreethealth.com.

Role Description

Oak Street Health takes a team-based approach to providing outstanding patient care. The OSH Team is responsible for delivering excellent, high-touch, primary care, and coordinating the care of our patients throughout the healthcare delivery system. Registered Nurses (RNs) are an important part of Oak Street Health's success. High levels of flexibility, attention to detail, and problem solving are required to be successful. You will be expected to build relationships with Oak Street Health patients, manage patient's care plans, perform proactive phone and in-person outreach to our patients based on their care needs, support Care Team decision making, participate in weekly care team meetings, and generally coordinate all clinical and auxiliary services needed to provide a high quality health care experience from Oak Street Health.

Core Responsibilities

Telephone support and triage for patients, scheduling problem visits or nurse visits when appropriate, offering symptom management, supporting refill requests and answering visit follow-up questions
Provide patient education, particularly around chronic conditions; may occur in person, over the phone or in groups
Monitoring and coordinating delivery of the care plan
Forming relationships with patients and their caregivers to support prevention focused care and ED/ hospital diversion, where appropriate
Provide direction to MAs to support delivery of procedures, telephonic support and patient instructions
Conduct medication and testing authorizations
Deliver an exceptional patient experience through service, responsiveness and care
May periodically perform home visits
Other duties as assigned

What are we looking for?


We're Looking For Motivated Registered Nurses With

Current state license to practice as a Registered Nurse
CPR Certification required
EMR experience
Strong communication skills and customer service orientation
A problem-solving orientation, accountability, and a flexible and positive attitude
A supportive attitude toward our patient population of older adults
2 or more years of healthcare experience working as an RN, preferably in a primary care office or other outpatient setting
Fluency in Spanish, Polish, Russian, or other languages spoken by people in the communities we serve, where necessary
US work authorization
Someone who embodies being "Oaky"

What does being "Oaky" look like?

Radiating positive energy
Assuming good intentions
Creating an unmatched patient experience
Driving clinical excellence
Taking ownership and delivering results
Being scrappy

Why Oak Street?


Oak Street Health Offers Our Coworkers The Opportunity To Be At The Forefront Of a Revolution In Healthcare, As Well As

Collaborative and energetic culture
Fast-paced and innovative environment
Competitive benefits including paid vacation and sick time, generous 401K match with immediate vesting, and health benefits

Oak Street Health is an equal opportunity employer. We embrace diversity and encourage all interested readers to apply to oakstreethealth.com/careers.