Archived (not relevant)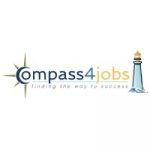 Registered Nurse
Compass Healthcare Consulting & Placement is conducting a search for experienced RNs, Registered Nurses, for Hospital, Nursing Home, Home Health and Home Care opportunities. Positions range from In-Office, In-Facility, Field, Hybrid Remote and Fully Remote. We have Director, Manager, Supervisor and Staff level RN openings! Will train New RN Graduates for some positions! Excellent salary, based on experience and Great Benefits!
RN Director of Care Management - RN with Clinical Manager or Clinical Supervisor experience within MLTC Managed Care. Ability to commute to Manhattan office, Mon-Fri, Salary 130k+
RN Supervisor of UAS / Educator - RN with prior UAS Assessment experience within MLTC looking for a Hybrid position, includes in-office (Manhattan), Field and work from home. RN Supervisor/Educator is responsible for Documentation Review and Training/Education of UAS Assessment RNs. Salary 110k+
Administrative RN Manager for a Hospital Surgical Step Down Unit located in the Bronx. Qualified candidates will have a minimum of a BSN, prior years of experience within CCU, Surgical Units and have a minimum of 4 years Manager level experience. Salary 135-175k DOE
Staff RN for Facilty in the Bronx, will train RN's with 1 year of Nursing experience. Union RN position with excellent benefits, Full Time Days or Evenings. Additional openings for 14 hr Shifts for Part Time, Day or Evening Shifts available.
Field RN Home Care visits, in any area. Home Care companies offer a salary range of $100-120k+ Excellent salary plus benefits! Salary based on experience, will train New Grad RN's! Visit areas include: Manhattan, the Bronx, Westchester County, Queens, Nassau County or Brooklyn. Must have a reliable vehicle for travel.
RN Care Manager, in-office. Home Care Company offering 110k for in-office RN Care Manager position. Prior Home Health CHHA RN experience required.
Float - Assisted Care Facility RN in Brooklyn, Queens and Staten Island. Responsible for Case
Management, Assessment and LPN/HHA Supervision. Position is Monday-Friday, Day shift. Salary 105-110k, based on experience. Will consider RN's with a minimum of 1 year Nursing experience. Position will float daily to the facility in need of additional RN staff.
Hybrid RN Care Manager for MLTC - Work 2 days in the Field and 3 days Remote from Home! Visit areas available in Brooklyn, Manhattan or the Bronx, NY. Salary 100-110k, plus generous Sign On Bonus & Excellent Benefits! Will train RN's with a minimum of 1 year Nursing experience. Bilingual Spanish, Russian, Cantonese in high demand.
Remote RN Care Manager for MLTC - Fully Work from Home, must have prior MLTC RN Care Management experience. Bilingual a plus! Competitive Salary 95-105k & Benefits.
RN for Virtual Program, Telehealth Program for CHHA, RN actively performs Telehealth Visits with a small caseload of clients. Position is in office, Monday - Friday, White Plains location. Salary 90-95k
Primary Care Nurse Practitioner, NP for a beautiful Nursing facility in Yonkers, NY salary 140-150k plus additional compensation for on-call!
Employee Health Nurse Practitioner, NP for Corporate Healthcare, office located in Manhattan, NY. Salary up to 138k, based on prior Employee Health NP experience.
Competitive Salary & Excellent Benefits! All positions are Full Time and Permanent, Direct Hire
Qualified Candidates Please Apply Now for Immediate Consideration!