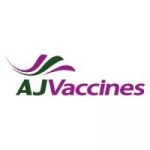 Regional Sales Manager
We are currently expanding our third-party distributor network for AJ vaccines and are seeking a highly motivated and experienced Regional Sales Manager to spearhead our efforts. If you possess a well-organized work ethic, excel in working autonomously, and have a proven track record in fostering and maintaining strong stakeholder relationships, we invite you to explore this exciting remote work opportunity, providing you with the flexibility and autonomy to achieve the perfect work-life balance.
We save lives worldwide. Would you like to join us?


The primary responsibility of this role is to cultivate customer relationships with direct clients and drive sales via distributors operating in tender-based and special permit markets. This includes providing support, training, motivation, and development to distributors and their sales teams, ensuring alignment with strategic growth and revenue objectives.
The Team Responsibilities And Ambitions


As a member of our compact global sales team, you will work in a collaborative and flat organizational structure. Based in Copenhagen, you will operate independently, with ample opportunities for knowledge sharing and collaboration with your colleagues. The team is responsible for devising strategies to enhance distributor sales, identifying and leveraging market opportunities, and collaborating with our medical and regulatory teams. You will also be involved in navigating country-specific trawling processes.
Your work tasks


As a Sales Manager, you will act as the liaison between our customers and the organization, performing a variety of essential functions.
You Will Be

Spearheading customer relations and providing guidance to direct clients while driving sales through distributors.
Collaborating with local distributors to develop strategic sales plans, including monitoring and augmenting product sales in tandem with local distributor sales management.
Establishing sales volume and market share KPIs for existing products with distributors.
Continuously evaluating distributors and ensuring the selection of the most suitable partner(s) for each market.
Overseeing and maintaining distributor pricing platforms/tools, while optimizing pricing and profitability.
Ensuring an optimal distributor contract framework and ongoing renegotiation of existing contracts.
Aligning distributor forecasts with production planning for maximum efficiency.
Translating distributor forecasts into actionable orders.
Developing tactical concepts to streamline the sales process, enhancing sales techniques, tools, and resources.
Collaborating with the Finance department to manage receivables within the sales area.
Preparing and monitoring the annual sales strategy plan.


Who are you?


We are seeking candidates with an undergraduate or graduate degree in economics, marketing, business administration, or a related field, combined with experience in the Life Science industry (preferred), or an undergraduate or graduate degree in engineering, natural science, pharma/medicine, combined with sales/marketing experience. Fluency in English, both written and spoken, is required. Proficiency in additional languages such as Serbo-Croatian, Russian, Spanish, Portuguese, French, or Arabic is considered a plus.
We Furthermore Expect You To Have

Experience with budgeting and pricing.
Project management skills.
Proficiency in Excel and PowerBI.
Expertise in preparing plans, negotiating, and presenting views and suggestions constructively.
Proactive in establishing visible and achievable goals.


We offer


We are excited to offer a rewarding position within a rapidly growing international pharmaceutical company, where you can have a significant impact on specific projects while enjoying the freedom to work remotely and manage your daily tasks.
Would you like to know more?


If you have any questions or need further information, please contact Morten Svendsen Global sale on tel. +4551505827 or via mols@ajvaccines.com
If you recognize yourself in the role as Sales manager at AJ Vaccines, please apply online before July 1 1 2023. We will ongoing screen candidates and initiate interviews. We look forward to read your enthusiastic application and CV and hope that we can welcome you to your first day of work on August 1 2023. We expect to conduct first interviews during June 2023.