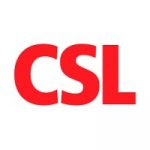 Regional Regulatory Lead – Vaccine – Biological Products (m/f/d)
The Regional Regulatory Representative is responsible for all regional regulatory strategic and operational tasks for a range of products in the assigned Therapeutic Areas (TA) and Intercontinental (ICO) Region (Latin America, Eastern Europe (non-EU), Middle East and Africa).
In consultation with the Therapeutic Area Lead, Regional Regulatory Lead contributes to global regulatory strategies, develops and executes regional strategies.
She / He is ensuring compliance of our products by ensuring the timely submission and approval of regulatory applications for new and existing products according to the regional regulatory requirements.
Responsibilities
Act as a Regional Subject Matter Expert for regulatory procedures and requirements
Develop regional regulatory strategies considering regional requirements and priority settings
Participate in Global Strategy Teams as required
Build strong relationship and collaboration with Local Regulatory Representative and internal stakeholders (e.g., Commercial, Manufacturing, Supply Chain and Medical Affairs)
Ensure timely regulatory activities in the region are in alignment with the global instructions and strategy
Coordinate regulatory activities (new drug application, renewal, variation, answers to question) for allocated product portfolio and countries in collaboration with the local and global stakeholders
Contribute to the compilation of high-quality documentation for all submissions and correspondences
Support Subject Matter Experts for the preparation of response for questions from Health Authorities
Contribute to the development and maintenance of strong working relationships with regional Health Authorities, demonstrated by high quality communication and effective use of negotiation and influencing skills to achieve positive outcomes for CSL
Stay current with international legislation and guidelines for any biological products and other key related CSL activities and initiatives (e.g. rare diseases, orphan drugs, toll manufacturing)
Collaborate to training materials creation or updates if needed
Collaborate to any process improvements as required
Qualifications
A degree in Biological or Medical Science or Pharmacy, preferably with a post-graduate qualification. Degree e.g. in Drug Regulatory Affairs advantageous.
At least 5 years of regulatory experience within the Intercontinental region, supported by additional pharmaceutical /industry experience.
Understanding of the scientific principles and technical requirements relevant to the development of a pharmaceutical product and understanding of the principles of GMP and GCP.
English mandatory, and additional language is an asset (Arabic, French, Spanish, Russian…)
Our Benefits
We encourage you to make your well-being a priority. It's important and so are you. Learn more about how we care at CSL.
About CSL Behring
CSL Behring is a global leader in developing and delivering high-quality medicines that treat people with rare and serious diseases. Our treatments offer promise for people in more than 100 countries living with conditions in the immunology, hematology, cardiovascular and metabolic, respiratory, and transplant therapeutic areas. Learn more about CSL Behring.
We want CSL to reflect the world around us
As a global organisation with employees in 35+ countries, CSL embraces diversity and inclusion. Learn more about Diversity & Inclusion at CSL.
Do work that matters at CSL Behring!