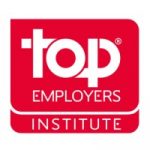 Regional Marketing Coordinator- Polish speaking
The official title of this position is Regional Marketing Manager.
Regional Marketing Manager Polish Speaking – Full-time/Part-time/Freelance/Contract
The purpose of this role is to grow our brand awareness and ensure an optimized and harmonized customer experience across the entire customer journey in all target markets.
As part of the Customer Marketing team and the roles works closely with the different teams within the HQ Marketing function. The role will ensure all activities are aligned to the global marketing strategy, implementing the relevant campaigns/tactics. Additional scope to work on global marketing projects. The role is be responsible for brand management using our various touch points i.e. social media platforms, email marketing and official customer communications and engagement etc. Ensure our use of marketing material is up to date and consistent with the global brand guidelines and positioning.
Key result areas showing what impact the role should have, main activities providing further insight
1. Implementation Customer Communication Strategy
Consistent execution of harmonized communication deliverables including value messaging for all participants in the region across all touch points with customer testimonials, case studies etc (based on input from region and direction from central marketing)
Creation of customer marketing deliverables ensuring employer branding materials are relevant, fresh and used throughout the year
Ensure all deliverables are aligned to global strategy and on-brand.
2. Customer Engagement through Events Optimizing Communications & PR
Ensure roll out and implementation of centralized approach and deliverables for all events (ensure all deliverables are on-brand)
Manage and drive media (PR), social media and Top Employers engagement aligned with the annual Certification announcement and dinner.
Manage the production and create content for the Top Employers Certification announcement across our different media partners.
Manage media partnerships and drive new opportunities
3. Content Marketing
Content Management on our digital platforms: Create and curate content i.e. HQ HR Best Practice and Trends Reports, Top Employers eBook, Top Employers testimonial videos etc. Effective usage of analytics for monitoring & reporting purposes.
Ensure all deliverables are on-brand.
4. Lead Generation, Nurturing and Automation
Manage and execute LinkedIn advertising and lead nurturing campaigns to support our commercial efforts: create and curate content. Effective usage of analytics for monitoring & reporting purposes.
5. Marketing Strategy (Collaborate with Central Marketing)
Implement marketing strategy aligned with global marketing strategy and effectively manage the budget (optimize budget for best performing channels through analytics and metrics).
Explore the market with respect to new business opportunities and customer needs, supporting the product roadmap and marketing strategies based on market research, customer requirements and competitor analysis.
Competencies
Company Competencies (for everyone):
Collaboration
Customer focus
Global perspective
Key Success Competencies (in addition to company competencies):
Business insight
Manages complexity
Plans and Aligns
Ensures accountability
Drives results
Communicates effectively
Other Requirements:
Bachelor degree
Native Polish speaker; English proficient; Russian would be a plus
at least 3 years experience preferably in an international environment providing a service B2B
Knowledge of pardot would be nice
You can live in the Netherlands but if you live in Poland that is also fine (we have an office is Warsaw)
Top Employers Institute is an Equal Opportunity Employer. We respect and celebrate each other's differences. We know that a diverse workforce enhances our success. We are conscious that having the freedom to be yourself is the basis of sustainable growth. To us, it doesn't matter where you were born, what you believe in, how old you are, what you look like, or who you love. We believe that different perspectives and backgrounds actually lift Top Employers Institute to new heights and increase our way of thinking for a better world of work. Join us, as there is a place for you here!