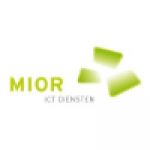 Refugee Team Leader – Waverley Court
Job Description


Place
Refugee Team Leader - Ukraine Project - Fixed term until 31/10/2024
Waverley Court
Salary: £34,057 - £40,275 per year
Hours: 36 (part time opportunities are also available)
To support the Council's on-going humanitarian crisis following the Russian invasion of Ukraine, an exciting opportunity has arisen to recruit Refugee Team Leaders to work within the Ukraine Project Team.
These Team Leader Posts Will Be Responsible For Either

Arrival and Welcome;
Refugee Integration;
Matching.

The Project Team is being established on a temporary basis for an initial 12 - 18 month period.
We're committed to creating a workplace culture where all our people feel valued, included and able to be their best at work, and we recognise the benefits that a diverse workforce with different values, beliefs, experience, and backgrounds brings to us as an organisation.
Our salary range typically reflects the initial starting salary and annually increases until it reaches the top of the range.
Follow us on Twitter at @edincounciljobs