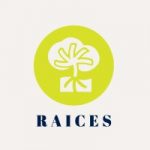 Refugee Resettlement Case Manager- Ukrainian Program (13275)
Join our RAICES Team!


Are you ready to join our dedicated team operating on the national frontlines fighting for immigration rights? The ideal candidate shares our vision of a compassionate society where all people have the right to migrate and human rights are guaranteed. RAICES has many opportunities to contribute, grow, and thrive in a fast-paced environment that values dedication and collaboration.
Starting salary is commensurate with experience.

Who We Are


We are a 501(c)(3) nonprofit agency that promotes justice by providing free and low-cost legal services to underserved immigrant children, families, and refugees. As an organization that combines expertise developed from the daily practice of immigration law with a deep commitment to advocacy, RAICES is unique among immigration organizations. We provide a holistic approach to immigrants. RAICES not only assists immigrants in navigating through complicated immigration laws, but we also assist immigrants with social needs through case management and providing assistance with housing.
RAICES advocates that justice is an inherent human right that should be awarded to everyone regardless of age, religion, country of origin, sexual orientation, or ability to pay for legal counsel.

What We Do


We defend the rights of immigrants and refugees, empower individuals, families, and communities, and advocate for liberty and justice.
COVID-19 Response


Protecting the health and safety of employees and clients remains essential. We currently practice social distancing and encourage masks in all public areas. RAICES is using a phased-in approach to return staff to resume in-office operations.
This position will require working remotely and in-office at the assigned work location. Applicants must be adaptable and open to working in both environments.

Hybrid Work Plan

Currently, all interviews are virtual.
Our employees work in-office and remotely based on their role and business needs.
Our mission-centered employee will be required to work in the assigned location when we reinstate normal operations.
Applicants must reside in the state of Texas.
Relocation assistance may be provided to candidates willing to relocate.


What We Offer


A career at RAICES offers the opportunity to work with a team of professionals driven by our passion for advocating for immigrant rights. Our total rewards package offers comprehensive medical, dental, and vision benefits!
Additional benefits include:

Generous PTO, plus 14 paid Holidays
Flexible Spending Account
Health Spending Account
Dependent Care Account
Parental & Family Leave
403(b) - no waiting period on eligibility and immediate vesting after 90 days
Salary is commensurate with experience


Grant Funding


This position is grant funded and may be subject to employment separation if/when grant funding ceases.
RAICES is an equal employment opportunity employer. Qualified candidates are considered for employment without regard to race, color, religion, gender (including gender identity, gender expression, change of sex, and transgender status), sexual orientation, national origin, ancestry, age, military or veteran status, physical or mental disability, medical condition, pregnancy, marital status, genetic information, or any other characteristic protected by applicable law. If you need assistance or accommodation during the application process because of a disability, it is available upon request.
The Refugee and Immigrant Center for Education and Legal Services (RAICES) seeks to hire a Case Manager for the Refugee Resettlement Program. Under the supervision of the Resettlement Program Manager, The RR Case Manager will be implementing extensive case management services in a deliberate, effective and timely manner to eligible clients while maintaining compliance with established federal standards and requirements. The RR Case Manager will contribute to the client's community orientation, early employment, and self-sufficiency. We aim to remove barriers with compassion, empathy and empowerment, while upholding human dignity and respect. This position will be based in San Antonio, TX
Responsibilities

Provide case management services to refugees and other displaced persons to include pre-arrival arrangement, coordination of housing, orientation/client education, and other basic needs enrollments within program requirements and time frames utilizing in-house services and referrals to external service providers within the community;
Provide Cultural Orientation to all adults in the case load within 90 days;
Ensure a timely request of all cash assistance in accordance with the federal guidelines and within 90 days;
Document all visits and case management activities and efforts to meet with clients as outlined by the federal requirements and Resettlement leadership;
Ensure transportation for all newly arrived or recently arrived clients to initial appointments as required or needed in compliance with child safety laws;
Assist the client with engagement in activities that will facilitate the client's self-sufficiency and ability to perform tasks independently;
Identify needs and barriers and communicate follow-up to case managers and Program Manager, as needed and required;
Maintain organized and outlined case files as outlined by the funder and Resettlement leadership and submit all the required information in a timely manner; and,
Some evenings and weekends required, flex schedule will be arranged as necessary to accommodate;
Other Duties as assigned


Qualifications

Minimum Qualifications:

High school diploma or equivalent;
1 to 2 years' experience working with refugee populations and/or community services;
Able to communicate professionally in English, both written and oral communication
Possess a valid driver's license with a good driving record and insurance.


Preferred Qualifications

Bachelor's Degree in education, training, or a related field, or equivalent experience;
2+ years' experience in social services and/or non-profit field is preferred;
2+ years' experience utilizing interpreters/translators;
Fluency in one of the languages spoken by clients, preferably Ukrainian or Russian
Basic understanding and knowledge of G-Suite and/or Microsoft Office and ability to learn to utilize an internal case management database;
2+ years experience working in a diverse, cross-cultural environment; and
Physical requirements may include, carrying up to 25lbs, loading and unloading items, standing and carrying items.