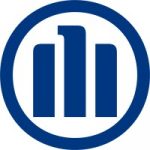 Referent Sales Compliance in Group Compliance – German Desk (m/f/d), Allianz SE #StandwithUkraine
Who are we?


Are you keen on driving innovati on? Do you thrive in a culture of diversity, collaborati on and trust? Then let's carefor tomorrow. At Allianz SE, you can count on having a voice, driving innovati on and change and making an impact– for us, yourself and the world.
For more about Allianz SE, click here.
Who will you be joining?


The Compliance Expert Customer Protection will be responsible for:
Monitoring, anticipating and preparing reaction to Consumer Protection trends.
Maintaining the Customer Protection Program, including the Allianz Standard for Sales Compliance at Allianz Germany
Advising other teams or functions regarding Customer Protection
Monitoring laws and regulations (such as EU Regulations e.g. IDD, MiFID and PRIIPS) and legal developments relevant to the Customer Protection Program
Monitoring developments in regulatory actions against other insurance companies, brokers and intermediaries and ensure these are reflected in the Customer Protection Program.
Maintaining and updating the governance framework for Customer Protection, including relevant policies and procedures and preparing respective guidelines and circulars.
Reviewing relevant LoB and their products.


How can you make an impact?


Executing the governance and policy set-up for Customer Protection.
Providing advice and guidance to other functions in the areas of Customer Protection such as IDD, MiFID or PRIIPS
Providing guidance to business functions to ensure compliance with customer protection requirements, to satisfy applicable legal requirements and emerging conduct standards.
Reviewing and monitoring legislative developments in customer protection topics, including papers and guidelines published by BaFin and EIOPA such as IDD, MiFID or PRIIPS and other relevant organizations.
Developing expertise and in-depth subject-matter knowledge in sales compliance.
Ensuring that legal developments are reflected in the Customer Protection Program.
Drafting internal and external communications
Developing training materials, identifying areas where relevant training is necessary and conducting the trainings.
Identifying areas for improvement and providing guidance to implement good practices.
Reviewing new products and related materials and support the product development process
Reviewing relevant products and contracts to ensure proper analysis of sales compliance risks.
Training of the staff within Allianz Germany as required.
Providing relevant input for BoM reporting, annual company reports and other regulatory reporting.


What are you made of?

Minimum Qualifications


University degree and / or equivalent job experience in the financial industry
Fluency in German, additional languages e. g. English is a plus
Excellent MS Office skills
Previous experience in business related functions (e.i. Sales, Operations, Claims, Underwriting, Investment Management, Asset Management, Consulting, Product Development, Finance, Market Management, Digital / Tech etc.) is a plus


Preferred Qualifications


At least 3-5 years relevant job experience
Work Experience in Compliance (best in sales compliance and conduct related topics) is a plus
Work Experience in Sales & Distribution or Product Development is a plus
Strong analytical skills
Ability to read and analyze legal texts
Organized and structured, determined and results oriented
Ability to identify and implement practical solutions to complex problems
Strong communication and presentation skills
Project management experience


Do we have what you need?


Flexible working arrangements (opportunity to work from home few days per week)
Individual and Excellent career development opportuniti es/plans
Family friendly working environment
Health & well-being off erings
Company pension & health insurance
Multi -nati onal, diverse and inclusive community
Opportunity to make an impact on our sustainability initiatives


And there is much more!
Find out more here: Allianz SE Benefits
More information regarding our recruitment process: Allianz Careers
We support Ukrainian and Russian job-seeking refugees looking for a new job - your applications are welcome.
Additional Information


Senior Recruiter: Ms. Isabelle Ebel: +49 (0)89 3800-17456
Please submit your applications only via our online tool.
22231 | Legal & Compliance | Professional | Allianz SE | Full-Time | Permanent
Allianz Group is one of the most trusted insurance and asset management companies in the world. Caring for our employees, their ambitions, dreams and challenges, is what makes us a unique employer. Together we can build an environment where everyone feels empowered and has the confidence to explore, to grow and to shape a better future for our customers and the world around us.
We at Allianz believe in a diverse and inclusive workforce and are proud to be an equal opportunity employer. We encourage you to bring your whole self to work, no matter where you are from, what you look like, who you love or what you believe in.
We therefore welcome applications regardless of ethnicity or cultural background, age, gender, nationality, religion, disability or sexual orientation.
Join us.
Let's care for tomorrow.


Note: Diversity of minds is an integral part of Allianz' company culture. One means to achieve diverse teams is a regular rotation of Allianz Executive employees across functions, Allianz entities and geographies. Therefore, the company expects from its employees a general openness and a high motivation to regularly change positions and collect experiences across Allianz Group.