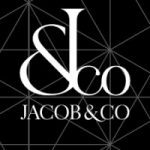 Receptionist
Jacob & Co.looking for a receptionist to join our team inour
Midtown office. This includes greeting, answering phones, assisting clients, data entry, and light filing.
The ideal candidate will deliver a professional and qualified first impression to all clients and team members. This person has excellent communication and customer service skills. He/she has a basic understanding of administrative and clerical procedures/systems and the ability to multitask.
Responsibilities:
· Guest services– Welcome guests, employees, and clients who arrive at the office and clarify the purpose of their visit and who they want to see.
Requirements:
· 18 Years or Older
· Average with Microsoft Office
· Ability to learn basic new systems
· Reliable, professional, courteous, and patient
· Good communication and writing skills
· Very Confidential
· Ability to keep busy during down times
To apply for this job please visit LinkedIn.