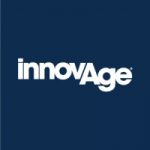 Receptionist
The
Receptionist
is responsible for greeting and assisting visitors, participants and others; answering phones and taking messages in a professional manner. The Administrative Assistant Receptionist will assist with scheduling of participants for clinic and transportation needs. He/she also performs clerical work of a responsible and confidential nature and relieves the Center Director of minor executive duties and provides assistance as needed to the Medical Records Department. The Administrative Assistant Receptionist monitors exit door for participants that are at risk for elopement. Physical attendance at an InnovAge facility is essential to performing the job duties.
Responsible for operation of switchboard and paging system. Answers all incoming calls and redirects as needed.
Provides assistance, guidance and direction to participants, families, visitors, guests and vendors.
Receives telegrams, messages, flowers, newspapers, supplies, including prescription deliveries; and notifies appropriate personnel. Maintains log of items received; delivers or arranges for the delivery of items to appropriate personnel.
Light security (monitors entrance/exit, requests visitors to sign in etc…)
Inspects workspace for safety, fire hazards and cleanliness. Corrects or reports potential problems to supervisor immediately. Reports housekeeping or maintenance problems to appropriate department for corrective action.
Maintains schedules of conference rooms, and assists with scheduling of clinic appointments and transportation pick up/drop off.
Maintains inventory and proper documentation on utilization
Assists staff as they prepare participants to leave at the end of the day, as well as assists in participant arrival. Assists with delivery of noon meals as needed.
Coordinates outgoing and incoming mail to center.
Notes arrival and departure of all participants, and maintains daily attendance logs.
Maintains and distributes minutes from daily meetings and committee meetings
Must work the days and hours necessary to perform all assigned responsibilities and tasks. Must be available (especially during regular business hours or shifts) to communicate with supervisors, customers, vendors and any other person or organization with whom interaction is required to accomplish work and employer goals.
Required
High School diploma or GED
One (1) year of administrative support experience and basic knowledge of Microsoft Office Suite
Experience/knowledge of basic office equipment such as copiers, scanners, fax machines, etc.
Preferred
Bi-lingual-Spanish, Russian, Punjabi or Hmong Preferred
The pay offered for the position will take into consideration the candidate's geographic region, job-related knowledge, skills, experience, and internal equity, among other factors. InnovAge offers a comprehensive benefits package which includes medical, dental and vision insurance, short and long-term disability, life insurance and add, supplemental life insurance, flexible spending accounts, 401(k) savings, paid time off, and company paid holidays.
Job Title: Administrative Assistant Receptionist
FLSA Exemption Status: Non Exempt
Reports to: Center Director