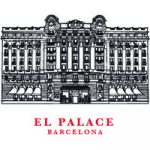 Recepcionista – -2285971278
Seleccionamos para el Hotel El Palace Barcelona 5*GL, un/a RECEPCIONISTA para cubrir la totalidad de los turnos establecidos (incluido turno de noche), el/la cual estará bajo la supervisión del Dpto. de Recepción y seguirá todos los estándares de calidad establecidos en el hotel.
Habilidades y Competencias

Buenas habilidades de comunicación, trato amable, paciente y empático.
Capacidad de trabajo en equipo.
Asertividad y capacidad organizativa.
Iniciativa, flexibilidad y pasión.

Si Eres Una Persona Proactiva, Con Clara Vocación Al Cliente y Habilidad En La Comunicación, De Trato Amable y Empático, Servicial y Enorme Sonrisa No Dudes En Contactarnos Enviando Tu Cv a


¡Te estamos esperando! Requisitos:
Experiencia en hoteles de Gran Lujo de al menos 2 años y conocimientos de los estándares de calidad "Leading Hotels of the World".
Dominio del idioma inglés y castellano.
Valorable segundo idioma extranjero: ruso, francés, árabe, otros

Role: Recepcionista
Job Type: Permanent , Full Time
Location: Barcelona,
Apply for this job now.