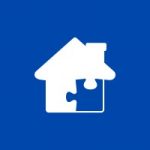 Real Estate Sales Consultant (International)
This post is open to out-of-country applicants
We are looking to enter into a collaboration or joint-venture agreement with a freelance contractor, self-employed professional, independent consultant, or business owner with experience in providing services as a real estate sales professional, or customer/sales representative in the real estate industry.
The objective of the role is to help the company develop and expand a client base of international buyers whose mother tongue is either German, Italian, French, Portuguese, Chinese, Japanese, or Russian ("Clients' Native Language"); and who are in the market to purchase second homes, holiday homes, or vacation homes.
The right candidate is someone with experience working independently and remotely, who is bilingual in English and in one of our Clients' Native Language; and who can spend a few hours a week interacting professionally with new and existing clients by answering questions, educating the client on the company's services, promoting company's real estate inventory, and monitoring purchase transactions from start to finish.
The collaboration relation would be spelled out in a written agreement detailing workflows, expectations, responsibilities, exit clauses, and proceeds-sharing, in a process that will prioritize transparency, efficiency, accountability, and a straightforward compensation arrangement.
***Please be advised that this is not a salaried position nor a non-salaried internship. ***
Responsibilities
Qualifying leads from marketing campaigns as potential buyers and redirecting existing owners' inquiries by referring them to the company's support team.
Working closely with other real estate professionals licensed in jurisdictions where properties are located to arrange meetings, property viewings, and to funnel property-related enquiries from prospective buyers.
Monitoring active property purchase transaction workflows from start to finish.
Responding to clients' questions and concerns by scheduled video calls/phone calls, or by electronic mail in Clients' Native Language.
Acting as a subject matter expert for the company.
Presenting company's services to prospective clients brought through inbound channels.
Determining clients' needs and financials abilities to propose solutions that suit them.
Recording client feedback and relaying them to the company's team.
Qualifications
2+ years of real estate sales experience
Currently working as a freelance contractor, self-employed professional, independent consultant, or business owner.
Native-level language skills in one of Clients' Native Language.
Excellent written and verbal communication skills in Clients' Native Language.
Highly organized with excellent attention to detail.
Willingness to learn and to keep abreast of trends in the luxury real estate and the second homes markets.
Be sensitive to and respectful of cultural differences among clients.
Share company's values of respect, decency, professionalism, non-discrimination, diversity, and genuine interest in people, clients, and the community.
Preferred skills and qualifications
Experience interacting with international clients and different cultures.
Experience with the real estate luxury market.
Experience assisting high-net-worth individuals.
Interest in the following topics: home décor, international real estate, travel, second homes, vacation destinations.
Familiarity with internet resources that facilitate remote working, i.e., apps, tools, social media, or willingness to become familiar.
To apply for this job please visit LinkedIn.